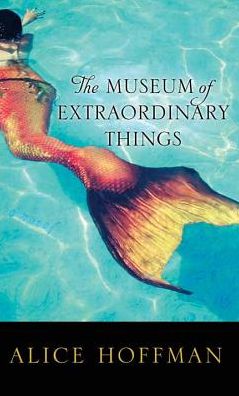 The Museum of Extraordinary Things

by

Alice Hoffman

(Large Print)
Synopsis
Mesmerizing and illuminating, Alice Hoffman's
The Museum of Extraordinary Things
is the story of an electric and impassioned love between two vastly different souls in New York during the volatile first decades of the twentieth century.
Coralie Sardie is the daughter of the sinister impresario behind The Museum of Extraordinary Things, a Coney Island boardwalk freak show that thrills the masses. An exceptional swimmer, Coralie appears as the Mermaid in her father's "museum," alongside performers like the Wolfman, the Butterfly Girl, and a one-hundred-year-old turtle. One night Coralie stumbles upon a striking young man taking pictures of moonlit trees in the woods off the Hudson River.
The dashing photographer is Eddie Cohen, a Russian immigrant who has run away from his father's Lower East Side Orthodox community and his job as a tailor's apprentice. When Eddie photographs the devastation on the streets of New York following the infamous Triangle Shirtwaist Factory fire, he becomes embroiled in the suspicious mystery behind a young woman's disappearance and ignites the heart of Coralie.
With its colorful crowds of bootleggers, heiresses, thugs, and idealists, New York itself becomes a riveting character as Hoffman weaves her trademark magic, romance, and masterful storytelling to unite Coralie and Eddie in a sizzling, tender, and moving story of young love in tumultuous times. The Museum of Extraordinary Things is Alice Hoffman at her most spellbinding.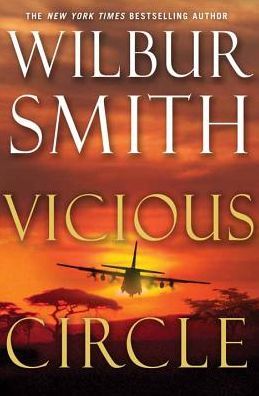 Vicious Circle
by
Wilbur A. Smith
(Large Print)
Synopsis
Internationally bestselling author Wilbur Smith returns with
Vicious Circle
--a heart-racing story of family secrets, greed, and revenge.
Hector Cross left behind a career of high risks and warfare when he married his beloved Hazel Bannock. But after his new life is tragically upended, he recognizes the ruthless hand of an old enemy behind the attack.
Determined to fight back, Hector draws together a team of his most loyal friends and fellow warriors to hunt down those who pursue him and his loved ones. For he and Hazel have a child, a precious daughter, whom he will go to the ends of the earth to protect.
Soon, however, Hector learns that the threat comes not just from his old enemies, but also Hazel's. Brutal figures from her family's past—thought long gone—are returning, with an agenda so sinister that Hector realizes he is facing a new type of adversary. One whose deadly methods and dark secrets will lead Hector to a series of crimes so shocking that he has no choice but to settle the score.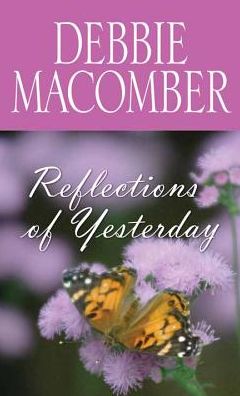 Reflections of Yesterday
by
Debbie Macomber
(Large Print)
Synopsis
Angie had come to make peace with the past, and Simon. When Angie had taken the money Simon's parents offered her to leave, she'd accepted her part in a drama of manipulation and betrayal. She hoped by returning the money now--12 years later--that she could leave the past behind. But as determined as she was to move on, neither her heart, nor her body, nor Simon, would allow it.
Angie had come to make peace with the past, and Simon. When Angie had taken the money Simon's parents offered her to leave, she'd accepted her part in a drama of manipulation and betrayal. She hoped by returning the money now--12 years later--that she could leave the past behind. But as determined as she was to move on, neither her heart, nor her body, nor Simon, would allow it. Original.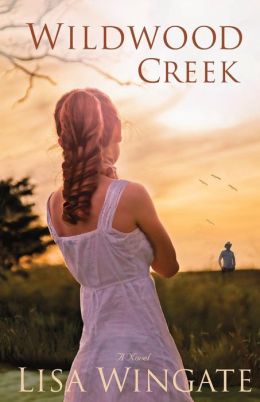 Wildwood Creek
by
Lisa Wingate
(Large Print)
Synopsis
With love and loss tangled together, how was she to know where her life would lead?
Allie Kirkland has always heard the call of her father's unfinished destiny. When she's offered a production assistant's job on a docudrama filming in the hills near Moses Lake, Texas, the dream of following in her director-father's footsteps suddenly seems within reach. The reenactment of the legendary frontier settlement of Wildwood is a first step into the film industry. A summer on set in the wilderness is a small price to pay for a dream.
But in 1861, the real Wildwood held dangerous realities. Town founder Harland Delavan held helpless residents, including young Irish schoolteacher Bonnie Rose, in an iron grip. Mysterious disappearances led to myths and legends still retold in the region's folk songs. Eventually, the entire site was found abandoned.
When filming begins, strange connections surface between Allie and the teacher who disappeared over a century ago, and everyone in Wildwood—including Blake Fulton, Allie's handsome neighbor on the film set—seems to be hiding secrets. Allie doesn't know whom she can trust. If she can't find the answers in time, history may repeat itself...with the most unthinkable results.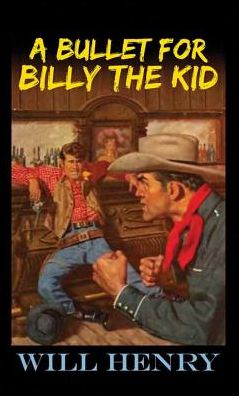 A Bullet for Billy the Kid
by
Will Henry
(Large Print)
Synopsis
Three classic novellas, including the title story, about the most infamous outlaw of the Old West.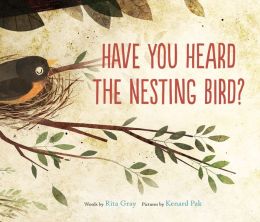 Have You Heard the Nesting Bird?
by
Rita Gray, Kenard Pak (Illustrator)
(Children's)
Synopsis
Woodpecker calls from a tree, "cuk-cuk-cuk." Starling sings, "whistle-ee-wee." But have you heard the nesting bird?
In this book, we hear all the different bird calls in counterpoint to the pervasive quiet of a mama bird waiting for her eggs to hatch. Fun and informative back matter takes the shape of an interview so that readers learn more right from the bird's bill. Ken Pak's lively illustrations, paired with Rita Gray's words, render a visual and sonorous picture book to be enjoyed by young naturalists.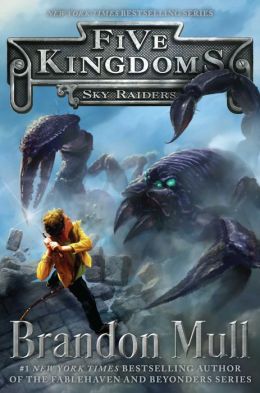 Sky Raiders (Five Kingdoms Series #1)
by
Brandon Mull
(Juniors)
Synopsis
Adventure awaits in the Five Kingdoms—come and claim it in this start to a new series from the #1 New York Times bestselling author of the Fablehaven and Beyonders series.
Cole Randolph was just trying to have a fun time with his friends on Halloween (and maybe get to know Jenna Hunt a little better). But when a spooky haunted house turns out to be a portal to something much creepier, Cole finds himself on an adventure on a whole different level.
After Cole sees his friends whisked away to some mysterious place underneath the haunted house, he dives in after them—and ends up in The Outskirts.
The Outskirts are made up of five kingdoms that lie between wakefulness and dreaming, reality and imagination, life and death. It's an in-between place. Some people are born there. Some find their way there from our world, or from other worlds.
And once you come to the Outskirts, it's very hard to leave.
With the magic of the Outskirts starting to unravel, it's up to Cole and an unusual girl named Mira to rescue his friends, set things right in the Outskirts, and hopefully find his way back home…before his existence is forgotten.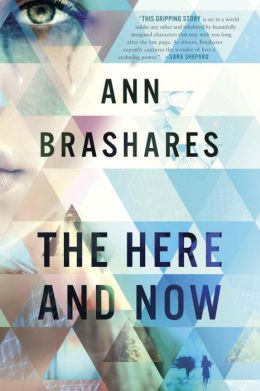 The Here and Now
by
Ann Brashares
(Young Adult)
Synopsis
An unforgettable epic romantic thriller about a girl from the future who might be able to save the world . . . if she lets go of the one thing she's found to hold on to.
Follow the rules. Remember what happened. Never fall in love.
This is the story of seventeen-year-old Prenna James, who immigrated to New York when she was twelve. Except Prenna didn't come from a different country. She came from a different time—a future where a mosquito-borne illness has mutated into a pandemic, killing millions and leaving the world in ruins.
Prenna and the others who escaped to the present day must follow a strict set of rules: never reveal where they're from, never interfere with history, and never, ever be intimate with anyone outside their community. Prenna does as she's told, believing she can help prevent the plague that will one day ravage the earth.
But everything changes when Prenna falls for Ethan Jarves.
From Ann Brashares, the #1 New York Times bestselling author of The Sisterhood of the Traveling Pants series, The Here and Now is thrilling, exhilarating, haunting, and heartbreaking—and a must-read novel of the year.
"This gripping story is set in a world unlike any other and inhabited by beautifully imagined characters that stay with you long after the last page. As always, Brashares expertly captures the wonder of love's enduring power." – Sara Shepard, the #1 New York Times bestselling author of Pretty Little Liars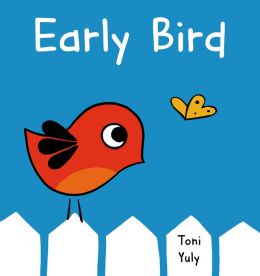 Early Bird
by
Toni Yuly
(Children's)
Synopsis
Early Bird wakes up before the sun. She is hungry. What will she have for breakfast?
With language that emphasizes action words, this is a fun story for morning, nighttime, any time.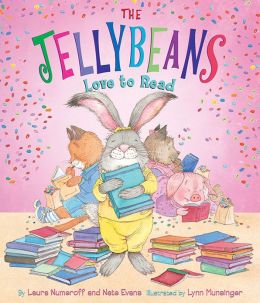 The Jellybeans Love to Read
by
Laura Numeroff, Nate Evans, Lynn Munsinger(Illustrator)
(Children's)
Synopsis
The Jellybeans are back to share the love of reading! Anna loves to read, but her friends prefer doing other things. However, after a trip to the library, each Jellybean finds a book that's perfectly suited for her: Emily finds a book on ballet, Nicole finds a book on sports, and Bitsy finds a book on art. But with so many wonderful books to read, will Anna find the book that's perfect just for her? Based on the
New York Times
bestselling picture book
The Jellybeans and the Big Book Bonanza
, this board book will win over a new generation of fans with four irresistible characters who are sweeter than candy.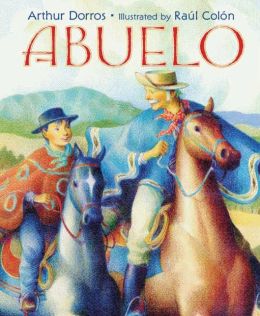 Abuelo
by
Arthur Dorros, Raul Colon (Illustrator)
(Children's)
Synopsis
When I was little, Abuelo and I would ride with the wind,
"el viento,"
washing our faces.
We could ride anywhere. We would ride into the clouds, with the sky, "el cielo," wrapped around us.
Together, a young boy and his abuelo go camping, ride horses, get lost and found, and even confront a mountain lion. And when the boy's family moves to the city from the country, away from Abuelo, it is his memories that help him adjust to his new life. Arthur Dorros's skillful blend of Spanish and English and Raúl Colón's poignant paintings illuminate how the special bond between an abuelo and a nieto (grandson) reaches across miles!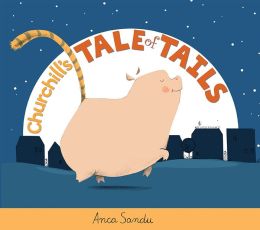 Churchill's Tale of Tails
by
Anca Sandu, Anca Sandu (Illustrator)
(Children's)
Synopsis
When Churchill the pig loses his precious tail, his friends help him hunt for a new one. But trying new tails is so much fun that soon Churchill has forgotten his friends completely. Can Churchill learn to put friendship first, and solve the mystery of his missing tail?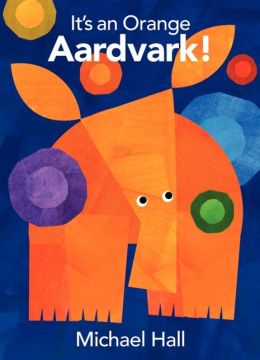 It's an Orange Aardvark!
by
Michael Hall, Michael Hall (Illustrator)
(Children's)
Synopsis
Boom! Rumble, rumble.
Did you hear that?
The five carpenter ants who star in this book did.
One ant is convinced there's an aardvark outside their stump, ready to eat them up!
Three ants aren't so sure.
One ant decides to drill a peephole and investigate.
Wrrrr . . .
Thunk!
Uh-oh!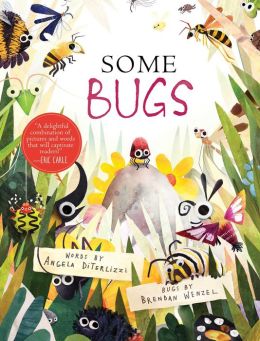 Some Bugs
by
Angela DiTerlizzi, Brendan Wenzel (Illustrator)
(Children's)
Synopsis
Get the buzz on bugs in this picture book from Angela DiTerlizzi!
Grab your magnifying glass!
Find your field guide!
And come hop, hide, swim, and glide
through this buggy backyard world!
Featuring insects including butterflies and moths, crickets and cicadas, bumblebees and beetles, this zippy rhyming exploration of backyard-bug behavior is sure to have insect enthusiasts of all ages bugging out with excitement!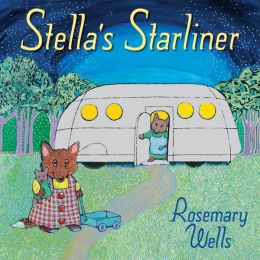 Stella's Starliner
by
Rosemary Wells, Rosemary Wells (Illustrator)
(Children's)
Synopsis
Though she is teased about her silver trailer home, a little girl never loses sight of life's true gifts in Rosemary Wells's sensitive, ultimately uplifting story.
Stella lives in a sparkling home on wheels that's as silver as a comet in the sky. Inside are lots of cupboards and hiding places, and even a sofa that turns into a bed! Her home is called the Starliner, and it has everything Stella and her mama and daddy need to be happy. Until, that is, some big weasels pop up along the road, saying mean things about the Starliner. Mama comes to soothe away the hurt, and Daddy hitches their home to a truck and drives it away to a brand-new place, where Stella meets friends who are as enchanted as she is with her shiny home. Happily, one person's old tin can is truly another person's silver palace!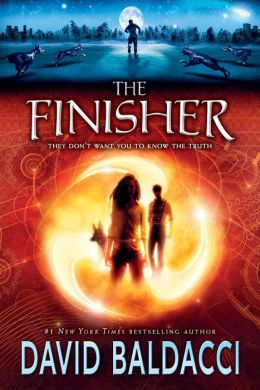 The Finisher
by
David Baldacci
Synopsis
#1 New York Times bestselling author David Baldacci as you've never seen him before.
Why would Quentin Herms flee into the Quag? There was nothing in the Quag except certain death.
Vega Jane has never left the village of Wormwood. But this isn't unusual -- nobody has ever left the village of Wormwood. At least not until Quentin Herms vanishes into the unknown.
Vega knows Quentin didn't just leave -- he was chased. And he's left behind a very dangerous trail of clues that only she can decode.
The Quag is a dark forest filled with terrifying beasts and bloodthirsty Outliers. But just as deadly are the threats that exist within the walls of Wormwood. It is a place built on lies, where influential people are willing to kill to keep their secrets. Vega is determined to uncover the truth -- but the closer she gets, the more she risks her life.
With The Finisher, master storyteller David Baldacci conjures a thrilling, imaginative world where things are as wrong as wrong can be -- and introduces us to an unforgettable heroine who must think fast, look close, and defy all odds in her fight to do what's right.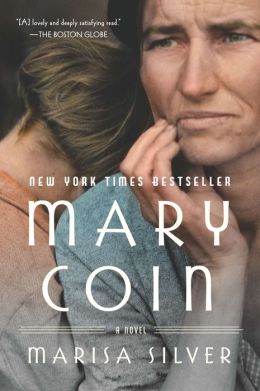 Mary Coin
by
Marisa Silver
Synopsis
Bestselling author Marisa Silver takes Dorothea Lange's
Migrant Mother
photograph as inspiration for a story of two women—one famous and one forgotten—and their remarkable chance encounter.
In 1936, a young mother resting by the side of the road in central California is spontaneously photographed by a woman documenting migrant laborers in search of work. Few personal details are exchanged and neither woman has any way of knowing that they have produced one of the most iconic images of the Great Depression. In present day, Walker Dodge, a professor of cultural history, stumbles upon a family secret embedded in the now-famous picture. In luminous prose, Silver creates an extraordinary tale from a brief event in history and its repercussions throughout the decades that follow—a reminder that a great photograph captures the essence of a moment yet only scratches the surface of a life.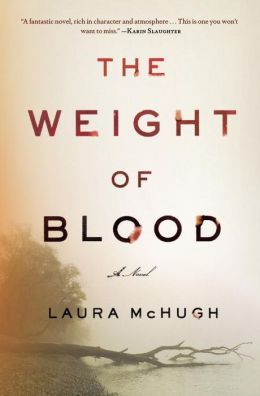 The Weight of Blood: A Novel
by
Laura McHugh
Synopsis
For fans of Gillian Flynn, Scott Smith, and Daniel Woodrell comes a gripping, suspenseful novel about two mysterious disappearances a generation apart.
The town of Henbane sits deep in the Ozark Mountains. Folks there still whisper about Lucy Dane's mother, a bewitching stranger who appeared long enough to marry Carl Dane and then vanished when Lucy was just a child. Now on the brink of adulthood, Lucy experiences another loss when her friend Cheri disappears and is then found murdered, her body placed on display for all to see. Lucy's family has deep roots in the Ozarks, part of a community that is fiercely protective of its own. Yet despite her close ties to the land, and despite her family's influence, Lucy—darkly beautiful as her mother was—is always thought of by those around her as her mother's daughter. When Cheri disappears, Lucy is haunted by the two lost girls—the mother she never knew and the friend she couldn't save—and sets out with the help of a local boy, Daniel, to uncover the mystery behind Cheri's death.
What Lucy discovers is a secret that pervades the secluded Missouri hills, and beyond that horrific revelation is a more personal one concerning what happened to her mother more than a decade earlier.
The Weight of Blood
is an urgent look at the dark side of a bucolic landscape beyond the arm of the law, where a person can easily disappear without a trace. Laura McHugh proves herself a masterly storyteller who has created a harsh and tangled terrain as alive and unforgettable as the characters who inhabit it. Her mesmerizing debut is a compelling exploration of the meaning of family: the sacrifices we make, the secrets we keep, and the lengths to which we will go to protect the ones we love.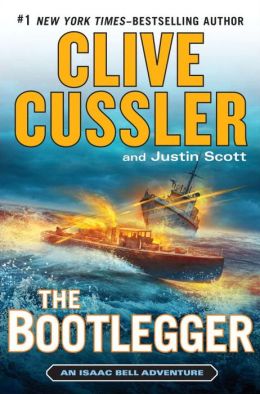 The Bootlegger (Isaac Bell Series #7)
by
Clive Cussler, Justin Scott
Synopsis
Detective Isaac Bell returns in the extraordinary new adventure in the #1 New York Times–bestselling series.
It is 1920, and both Prohibition and bootlegging are in full swing. When Isaac Bell's boss and lifelong friend Joseph Van Dorn is shot and nearly killed leading the high-speed chase of a rum-running vessel, Bell swears to him that he will hunt down the lawbreakers, but he doesn't know what he is getting into. When a witness to Van Dorn's shooting is executed in a ruthlessly efficient manner invented by the Russian secret police, it becomes clear that these are no ordinary criminals. Bell is up against a team of Bolshevik assassins and saboteurs—and they are intent on overthrowing the government of the United States.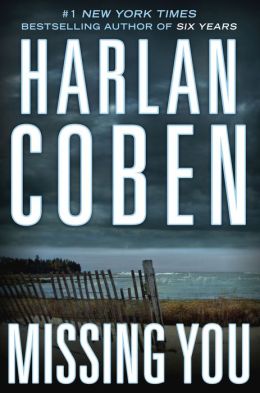 Missing You
by
Harlan Coben
Synopsis
From #1 New York Times bestselling author Harlan Coben, a heart-pounding thriller about the ties we have to our past...and the lies that bind us together.
It's a profile, like all the others on the online dating site. But as NYPD Detective Kat Donovan focuses on the accompanying picture, she feels her whole world explode, as emotions she's ignored for decades come crashing down on her. Staring back at her is her ex-fiancé Jeff, the man who shattered her heart—and who she hasn't seen in 18 years.
Kat feels a spark, wondering if this might be the moment when past tragedies recede and a new world opens up to her. But when she reaches out to the man in the profile, her reawakened hope quickly darkens into suspicion and then terror as an unspeakable conspiracy comes to light, in which monsters prey upon the most vulnerable.
As the body count mounts and Kat's hope for a second chance with Jeff grows more and more elusive, she is consumed by an investigation that challenges her feelings about everyone she ever loved—her former fiancé, her mother, and even her father, whose cruel murder so long ago has never been fully explained. With lives on the line, including her own, Kat must venture deeper into the darkness than she ever has before, and discover if she has the strength to survive what she finds there.
NYPD Red 2
by
James Patterson, Marshall Karp
Synopsis
When NYPD Red arrives at a crime scene, everyone takes notice. Known as the protectors of the rich, famous, and connected, NYPD Red is the elite task force called in only for New York City's most high-profile crimes. And Detective Zach Jordan is the best of the best, a brilliant and relentless pursuer of justice. He puts professionalism above all, ignoring his feelings for his partner, Detective Kylie MacDonald, the woman who broke his heart when they first met in the academy.
But even with their top-notch training, Zach and Kylie aren't prepared for what they see when they're called to a crime scene in the heart of Central Park. They arrive to find a carousel spinning round and round, its painted horses grinning eerily in the early morning dark. There is only one rider: a brutally slaughtered woman, her body tied up and dressed in a Hazmat suit, on display for the world to see.
The victim, a woman of vast wealth and even greater connections, is the fourth in a string of shocking murders that have hit the city. As the public pressure mounts, and political and personal secrets of the highest order hang in the balance, Zach and Kylie must find out what's really behind the murderer's rampage. But Kylie has been acting strange recently--and Zach knows whatever she's hiding could threaten the biggest case of their careers.
NYPD Red 2 is the next outstanding novel in James Patterson's newest series, a thriller that careens through New York City and deep into the psyche of a depraved killer you've never seen before.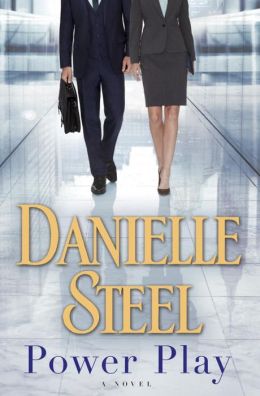 Power Play
by
Danielle Steel
Synopsis
In Northern California two successful CEOs are both indispensable to their growing companies' futures. Both are brilliant at the power game. But the difference between them is huge. One is a man, the other a woman. In this riveting novel, Danielle Steel explores what that means as she takes readers into the rarefied world of those at the pinnacle of international business and reveals the irrevocable choices they make, what drives them, and how others perceive them. The heady drug of power impacts everything they do.
POWER PLAY
Even though Harvard-educated Fiona Carson has proven herself under fire as CEO of National Technology Advancement, a multibillion-dollar high-tech company based in Palo Alto, California, she still has to meet the challenges of her world every day. Devoted single mother, world-class strategist, and tough negotiator, Fiona weighs every move she makes, and reserves any personal time for her children. Isolation and constant pressure are givens for her as a woman in a man's world.
Miles away in Marin County, Marshall Weston basks in the fruits of his achievements. At his side is his wife, Liz, the perfect corporate spouse, who has gladly sacrificed her own law career to raise their three children and support Marshall at every step. Smooth, shrewd, and irreproachable, Marshall is a model chief executive, and the power he wields only enhances his charisma and is his drug of choice. And to maintain his position, he harbors secrets that could destroy his life at any moment. His world is one of high risks.
Like many women in her position, Fiona has sacrificed her personal life for her career, while Marshall dances dangerously close to the edge and flirts with scandal every day. Both must face their own demons, and fight off those who are jealous of their success. Their lives as CEOs of major companies come at a high price. And just how high a price are they willing to pay? Who are they willing to sacrifice to stay on top? Those they love, or themselves?
Danielle Steel's gripping, emotionally layered novel explores the seductive and damaging nature of power. Success and greed, trust and deception, love and loss—all come to a head in this compelling drama of family, careers, infidelity, and the sacrifices some people make to hold on to power . . . or to let it go.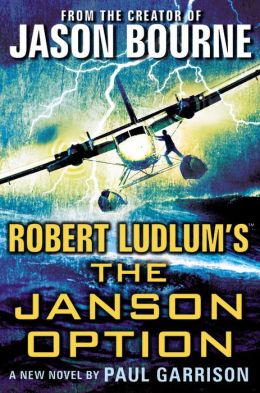 Robert Ludlum's The Janson Option
by
Paul Garrison
Synopsis
To atone for the sins he committed serving his country, ex-covert government agent Paul Janson is determined to save the world: one person, one mission, one redemption at a time.
THE JANSON OPTION
Paul Janson--a former Consular Ops legend known as "The Machine" for his deadly speed and accuracy--has a new mission. Sickened by the "sanctioned serial killings" ordered by the state department, Janson has left covert operations and is now a private security consultant. In partnership with deadly sharpshooter Jessica Kincaid, he only takes assignments that he believes will lead to the greater good.
When American Synergy Corporation oil executive Kingsman Helms begs Janson to rescue his wife, Allegra, from Somali pirates, Janson and Kincaid view it as the perfect opportunity to infiltrate ASC and disrupt the company's scheme to subvert independent oil-rich African countries into wholly-owned ASC subsidiaries.
Once on the ground, Janson and Kincaid discover that the pirates may be the least lethal threat in the violent chaos of anarchic Somalia. Is Allegra's kidnapping for real, or is she merely a pawn in her husband's machinations for control of the country? Janson and Kincaid quickly find themselves embroiled in a bewildering storm of plots and counterplots, and their fight to survive threatens to disrupt the entire region, and beyond...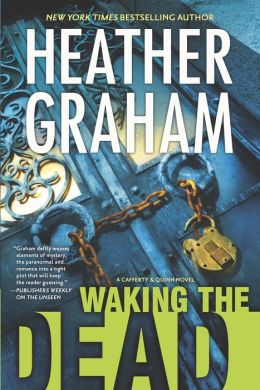 Waking the Dead
by
Heather Graham
Synopsis
They say a painting can have a life of its own…
In the case of Ghosts in the Mind by Henry Sebastian Hubert, that's more than just an expression. This painting is reputed to come to life—and to bring death. The artist was a friend of Lord Byron and Mary Shelley, joining them in Switzerland during 1816, "the year without a summer." That was when they all explored themes of horror and depravity in their art….
Now, almost two hundred years later, the painting appears in New Orleans. Wherever it goes, death seems to follow.
Danielle Cafferty and Michael Quinn, occasional partners in solving crime, are quickly drawn into the case. They begin to make connections between that summer in Switzerland and this spring in Louisiana. Danni, the owner of an eccentric antiques shop, and Quinn, a private detective, have discovered that they have separate but complementary talents when it comes to investigating unusual situations.
Trying to blend their personal relationship with the professional lives they've stumbled into, they learn how much they need each other. Especially as they confront this work of art—and evil. The people in the portrait might be dead, but something seems to wake them and free them to commit bloody crimes. Cafferty and Quinn must discover what that is. And they have to destroy it—before it destroys them.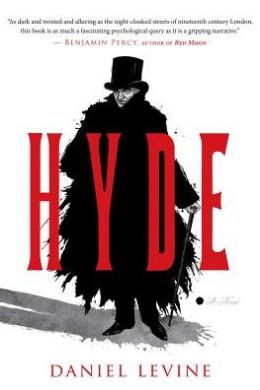 Hyde
by
Daniel Levine
Synopsis
What happens when a villain becomes a hero?
Mr. Hyde is trapped, locked in Dr. Jekyll's surgical cabinet, counting the hours until his inevitable capture. As four days pass, he has the chance, finally, to tell his story—the story of his brief, marvelous life.
Summoned to life by strange potions, Hyde knows not when or how long he will have control of "the body." When dormant, he watches Dr. Jekyll from a remove, conscious of this other, high-class life but without influence. As the experiment continues, their mutual existence is threatened, not only by the uncertainties of untested science, but also by a mysterious stalker. Hyde is being taunted—possibly framed. Girls have gone missing; someone has been killed. Who stands, watching, from the shadows? In the blur of this shared consciousness, can Hyde ever be confident these crimes were not committed by his hand?
"You may think you know Dr. Jekyll, but this Hyde is a different beast altogether."—Jon Clinch, author of Finn
"Prepare to be seduced by literary devilry! Go back to Victorian times to find a very postmodern whodunit. Visceral prose, atmosphere you could choke on, characters who seem to be at your very shoulder."—Ronald Frame, author of Havisham
"Hyde brings into the light the various horrors still hidden in the dark heart of Stevenson's classic tale of monstrosity and addiction. Devious and ingenious, it is a blazing triumph of the gothic imagination."—Patrick McGrath, author of Asylum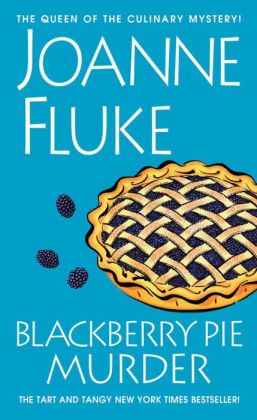 Blackberry Pie Murder (Hannah Swensen Series #17)
by
Joanne Fluke
Synopsis
It's been a sleepy summer for the folks of Lake Eden, Minnesota. In fact, it's been a whole four months since anyone in the Swensen family has come across a dead body—a detail that just made the front page of the local paper. And that means Hannah Swensen can finally focus on her bakery. . .or can she?
Life is never really quiet for Hannah. After all, her mother's wedding is a little over a month away and guess who Delores put in charge of the planning? Yet just when Hannah believes her biggest challenge will be whether to use buttercream or fondant for the wedding cake, she accidentally hits a stranger with her cookie truck while driving down a winding country road in a raging thunderstorm. Hannah is wracked with guilt, and things get even worse when she's arrested. . .for murder! But an autopsy soon reveals the mystery man, his shirt covered in stains from blackberry pie, would have died even if Hannah hadn't hit him. Now, to clear her name, Hannah will have to follow a trail of pie crumbs to track down the identity of the deceased, find a baker who knows more about murder than how to roll out a perfect pie crust—and get herself to the church on time. . .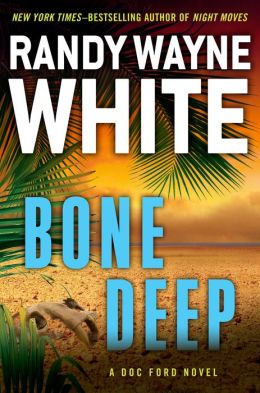 Bone Deep (Doc Ford Series #21)
by
Randy Wayne White
Synopsis
The stunning new thriller from the New York Times–bestselling author.
When a Crow Indian acquaintance of Tomlinson's asks him to help recover a relic stolen from his tribe, Doc Ford is happy to tag along—but neither Doc nor Tomlinson realize what they've let themselves in for. Their search takes them to the part of Central Florida known as Bone Valley, famous primarily for two things: a ruthless subculture of black-marketers who trade in illegal artifacts and fossils, and a multibillion-dollar phosphate industry whose strip mines compromise the very ground they walk on.
Neither enterprise tolerates nosy outsiders. For each, public exposure equals big financial losses—and in a region built on a million-year accumulation of bones, there is no shortage of spots in which to hide a corpse. Or two.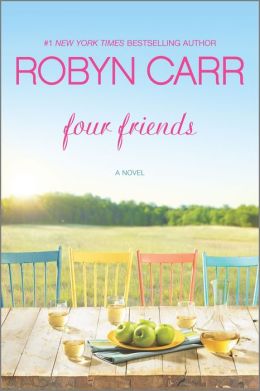 Four Friends
by
Robyn Carr
Synopsis
From #1 New York Times bestselling author Robyn Carr comes the story of four friends determined to find their stride. Ultimately, they'll discover what it means to be a wife, mother, lover, friend…and most important: your true self.
Gerri can't decide what's more devastating: learning her rock-solid marriage has big cracks, or the anger she feels as she tries to repair them. Always the anchor for friends and her three angst-ridden teenagers, it's time to look carefully at herself. The journey is more than revealing—it's transforming.
Andy doesn't have a great track record with men, and she's come to believe that a lasting love is out of reach. When she finds herself attracted to her down-to-earth contractor—a man without any of the qualities that usually appeal to her—she questions everything she thought she wanted in life.
Sonja's lifelong pursuit of balance is shattered when her husband declares he's through with her New Age nonsense and walks out. There's no herbal tonic or cleansing ritual that can restore her serenity—or her sanity.
Miraculously, it's BJ, the reserved newcomer to Mill Valley, who steps into their circle and changes everything. The woman with dark secrets opens up to her neighbors, and together they get each other back on track, stronger as individuals and unfaltering as friends.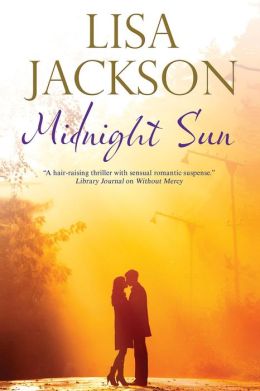 Midnight Sun
by
Lisa Jackson
Synopsis
It might have been nearly four hundred years since the Montagues and Capulets wove their deathly web, but Shakespeare knew that the sins of the parents are recreated generation after generation.
And so it was with the Stephens and the Daniels, the owners of Oregon's leading lumber mills. Separated at the age of twenty-one, Ashley Stephens and Trevor Daniels tried to deny the flames of passion that refused to die for eight long years. But on the election eve of Trevor's senatorial race, with leading executives at Stephens Timber Corporation pledging to do him in, Ashley and Trevor looked more like Romeo and Juliet than their forefathers would ever dare to admit.