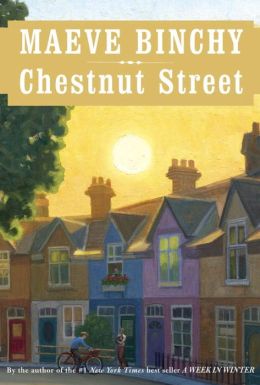 Chestnut Street
by
Maeve Binchy
Synopsis
Maeve Binchy imagined a street in Dublin with many characters coming and going, and every once in a while she would write about one of these people. She would then put it in a drawer; "for the future," she would say. The future is now.
Across town from St. Jarlath's Crescent, featured in
Minding Frankie,
is Chestnut Street, where neighbors come and go. Behind their closed doors we encounter very different people with different life circumstances, occupations, and sensibilities. Some of the unforgettable characters lovingly brought to life by Binchy are Bucket Maguire, the window cleaner, who must do more than he bargained for to protect his son; Nessa Byrne, whose aunt visits from America every summer and turns the house—and Nessa's world—upside down; Lilian, the generous girl with the big heart and a fiancé whom no one approves of; Melly, whose gossip about the neighbors helps Madame Magic, a self-styled fortune-teller, get everyone on the right track; Dolly, who discovers more about her perfect mother than she ever wanted to know; and Molly, who learns the cure for sleeplessness from her pen pal from Chicago . . .
Chestnut Street is written with the humor and understanding that are earmarks of Maeve Binchy's extraordinary work and, once again, she warms our hearts with her storytelling.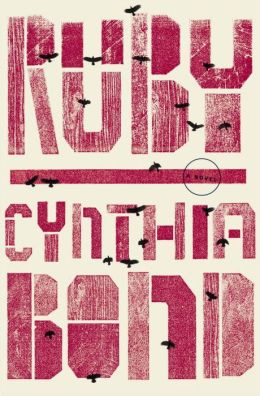 Ruby: A Novel
by
Cynthia Bond
Synopsis
The epic, unforgettable story of a man determined to protect the woman he loves from the town desperate to destroy her—this beautiful and devastating debut heralds the arrival of a major new voice in fiction.
Ephram Jennings has never forgotten the beautiful girl with the long braids running through the piney woods of Liberty, their small East Texas town. Young Ruby, "the kind of pretty it hurt to look at," has suffered beyond imagining, so as soon as she can, she flees suffocating Liberty for the bright pull of 1950s New York. Ruby quickly winds her way into the ripe center of the city—the darkened piano bars and hidden alleyways of the Village—all the while hoping for a glimpse of the red hair and green eyes of her mother. When a telegram from her cousin forces her to return home, thirty-year-old Ruby Bell finds herself reliving the devastating violence of her girlhood. With the terrifying realization that she might not be strong enough to fight her way back out again, Ruby struggles to survive her memories of the town's dark past. Meanwhile, Ephram must choose between loyalty to the sister who raised him and the chance for a life with the woman he has loved since he was a boy.
Full of life, exquisitely written, and suffused with the pastoral beauty of the rural South, Ruby is a transcendent novel of passion and courage. This wondrous page-turner rushes through the red dust and gossip of Main Street, to the pit fire where men swill bootleg outside Bloom's Juke, to Celia Jennings's kitchen where a cake is being made, yolk by yolk, that Ephram will use to try to begin again with Ruby. Utterly transfixing, with unforgettable characters, riveting suspense, and breathtaking, luminous prose, Ruby offers an unflinching portrait of man's dark acts and the promise of the redemptive power of love.
Blossom Street Brides

(Blossom Street Series #11) by

Debbie Macomber
Synopsis
#1 New York Times bestselling author Debbie Macomber has won the hearts of millions of readers with her moving and inspiring stories. Now wedding bells are ringing in the tight-knit community that gathers around A Good Yarn, a store in a pretty Seattle neighborhood. Knitters come to the store to buy yarn and patterns but somehow they leave richer in friendship and love.
Lauren Elliott has waited years for her long-term boyfriend, Todd, to propose, yet he seems more focused on his career than their relationship. When Lauren learns that her younger sister is pregnant before she herself even has an engagement ring, she feels overjoyed yet disheartened. Knowing she can't put her future on hold, Lauren prepares to make a bold choice—one that leads her to a man she never dreamed she'd meet.
Newly married to her second husband, Max, Bethanne Scranton is blissfully in love. But with Max's job in California and Bethanne's in Seattle, their long-distance marriage is becoming difficult to maintain. To complicate matters, Bethanne's cunning ex will do anything to win her back.
Lydia Goetz, too, is wonderfully happy with her husband, Brad, though lately she worries about the future of A Good Yarn. As she considers how to bring in business, she discovers that someone has beaten her to the punch. Baskets of yarn are mysteriously popping up all over town, with instructions to knit a scarf for charity and bring it into Lydia's store. Never before has her shop received so much attention, but who hatched this brilliant plan?
As three women's lives intersect in unexpected ways, Lydia, Lauren, and Bethanne realize that love heals every heart, and the best surprises still lay ahead.
Solsbury Hill: A Novel
by
Susan M. Wyler
Synopsis
"Susan Wyler's contemporary take on a classic love story is utterly beguiling. Solsbury Hill is a gorgeously well-written tale of a fraught love affair that takes you from New York to the wild gothic setting of the Yorkshire moors."—Fiona Neill, author of Slummy Mummy and What the Nanny Saw
The windswept moors of England, a grand rustic estate, and a love story of one woman caught between two men who love her powerfully—all inspired by Emily Bronte's beloved classic, Wuthering Heights. Solsbury Hill brings the legend of Catherine and Heathcliff, and that of their mysterious creator herself, into a contemporary love story that unlocks the past.
When a surprise call from a dying aunt brings twenty-something New Yorker Eleanor Abbott to the Yorkshire moors, and the family estate she is about to inherit, she finds a world beyond anything she might have expected. Having left behind an American fiance, here Eleanor meets Meadowscarp MacLeod—a young man who challenges and changes her. Here too she encounters the presence of Bronte herself and discovers a family legacy they may share.
With winds powerful enough to carve stone and bend trees, the moors are another world where time and space work differently. Remanants of the past are just around a craggy, windswept corner. For Eleanor, this means ancestors and a devastating romantic history that bears on her own life, on the history of the novel Wuthering Heights, and on the destinies of all who live in its shadow.
Warriors (Alex Hawke Series #8)
by
Ted Bell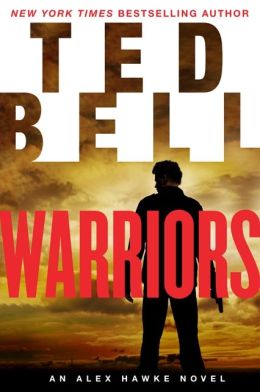 Synopsis
Dashing counterspy Alex Hawke must rescue a kidnapped American scientist as the United States and China move dangerously close to all-out nuclear war in this adrenaline-fueled thriller in the New York Times bestselling series that combines the hallmarks of Clive Cussler, Tom Clancy, Ian Fleming, and Daniel Silva.
When an elderly professor at Cambridge is murdered, a victim of bizarre, ancient Chinese torture, Alex Hawke teams up with his Scotland Yard colleague and friend Inspector Ambrose Congreve to find the killer. But the death is only the opening move in a tense and lethal game of geopolitical brinksmanship.
In the United States the president has begun behaving strangely. Is his mental health deteriorating—or is there something far more sinister behind his questionable moves? The answer is crucial, for tensions are mounting between China, North Korea, and the U.S. And China has launched fighter jets and a mega submarine vastly more sophisticated than any seen before—military technology that leapfrogs anything the U.S. and Great Britain possess.
With the situation edging toward an unthinkable abyss, Hawke must pull off his most daring mission yet: infiltrate the China and neutralize the source of their advantage . . . or risk witnessing World War III.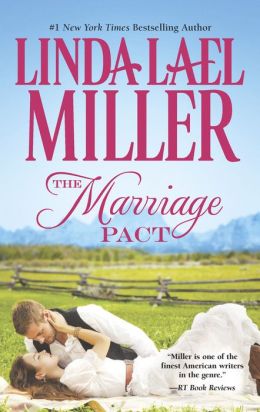 The Marriage Pact
by
Linda Lael Miller
Synopsis
The women of Bliss County are ready to meet the men of their dreams! See how it all begins in this enthralling new series by #1 New York Times bestselling author Linda Lael Miller
Ten years ago, Hadleigh Stevens was eighteen and this close to saying "I do," when Tripp Galloway interrupted her walk down the aisle. Now that she's recovered from her youthful mistake and Tripp's interference, Hadleigh and her single friends form a marriage pact. She doesn't expect Tripp to meddle with her new plan to find Mr. Right—or to discover that she's more attracted to him than ever!

Divorced and eager to reconnect with his cowboy roots, Tripp returns to Bliss County to save his ailing father's ranch. He's not looking for another wife—certainly not his best friend's little sister. But he's never been able to forget Hadleigh. And this time, if she ends up in his arms, he won't be walking away!

Before We Kiss by

Susan Mallery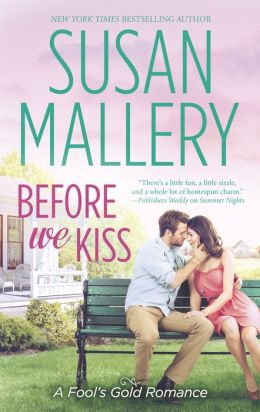 Synopsis


New York Times bestselling sensation Susan Mallery returns to Fool's Gold, California, where it's true that sometimes you have to kiss a few frogs…


Former pro-football kicker Sam Ridge has notoriously bad luck with women—from cheaters to fame chasers. Still, the gorgeous brunette at the bar in Fool's Gold looks harmless—until she takes him home and he discovers a room devoted to securing a man, for life.

Dellina Hopkins never guessed that storing gowns from a friend's bridal boutique would chase away her first and only fling. After her parents died, she skipped her "wild youth" to raise her sisters. She doesn't want forever from Sam, but one night—all night—would've been nice.

His clean getaway gets messy when his firm hires Dellina to plan an event. As long hours lead to late nights, the two succumb to temptation again. Has Sam's luck finally changed? Or this time, will Dellina be the one to run?


Otherwise Engaged by

Amanda Quick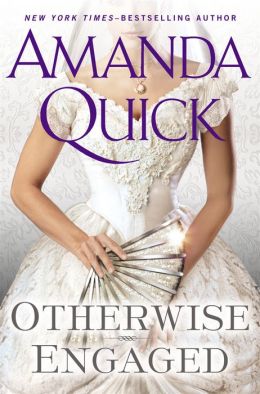 Synopsis


Miss Amity Doncaster, world traveler, is accustomed to adventure and risk. Benedict Stanbridge, a man of science and a spy for the Crown, has faced danger in the darker corners of foreign lands.
But they are about to face a threat that is shockingly close to home . . .
One does not expect to be kidnapped on a London street in broad daylight. But Amity Doncaster barely escapes with her life after she is trapped in a carriage with a blade-wielding man in a black silk mask who whispers the most vile taunts and threats into her ear. Her quick thinking, and her secret weapon, save her . . . for now.
But the monster known in the press as the Bridegroom, who has left a trail of female victims in his wake, has survived the wounds she inflicts and will soon be on his feet again. He is unwholesomely obsessed by her scandalous connection to Benedict Stanbridge—gossip about their hours alone in a ship's stateroom seems to have crossed the Atlantic faster than any sailing vessel could. Benedict refuses to let this resourceful, daring woman suffer for her romantic link to him—as tenuous as it may be.
For a man and woman so skilled at disappearing, so at home in the exotic reaches of the globe, escape is always an option. But each intends to end the Bridegroom's reign of terror in London, and will join forces to do so. And as they prepare to confront an unbalanced criminal in the heart of the city they love, they must also face feelings that neither of them can run away from. . . .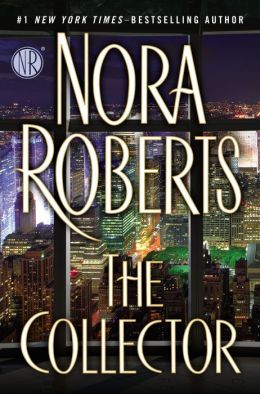 The Collector by

Nora Roberts

Synopsis

From #1 New York Times-bestselling author Nora Roberts comes a novel of a woman who needs nothing, a man who sees everything, and the web of deceit, greed, and danger that brings them together—and could tear them apart . . .

When professional house-sitter Lila Emerson witnesses a murder/suicide from her current apartment-sitting job, life as she knows it takes a dramatic turn. Suddenly, the woman with no permanent ties finds herself almost wishing for one. . . .
Artist Ashton Archer knows his brother isn't capable of violence—against himself or others. He recruits Lila, the only eyewitness, to help him uncover what happened. Ash longs to paint her as intensely as he hungers to touch her. But their investigation draws them into a rarified circle where priceless antiques are bought, sold, gambled away, and stolen, where what you possess is who you are, and where what you desire becomes a deadly obsession. . . .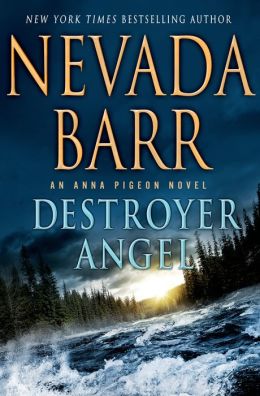 Destroyer Angel (Anna Pigeon Series #18) by

Nevada Barr




Synopsis




Anna Pigeon, a ranger for the U.S. Park Services, sets off on vacation—an autumn canoe trip in the to the Iron Range in upstate Minnesota. With Anna is her friend Heath, a paraplegic; Heath's fifteen-year-old daughter, Elizabeth; Leah, a wealthy designer of outdoor equipment; and her daughter, Katie, who is thirteen. For Heath and Leah, this is a shakedown cruise to test a new cutting edge line of camping equipment. The equipment, designed by Leah, will make camping and canoeing more accessible to disabled outdoorsmen.

On their second night out, Anna goes off on her own for a solo evening float on the Fox River. When she comes back, she finds that four thugs, armed with rifles, pistols, and knives, have taken the two women and their teenaged daughters captive. With limited resources and no access to the outside world, Anna has only two days to rescue them before her friends are either killed or flown out of the country, in Destroyer Angel by Nevada Barr.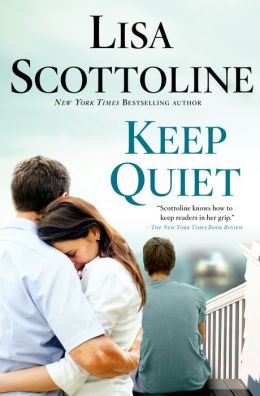 Keep Quiet by

Lisa Scottoline




Synopsis




New York Times bestselling and Edgar Award winning author Lisa Scottoline is loved by millions of readers for her suspenseful novels about family and justice. Scottoline delivers once again with Keep Quiet, an emotionally gripping and complex story about one man's split-second decision to protect his son - and the devastating consequences that follow.

Jake Buckman's relationship with his sixteen-year-old son Ryan is not an easy one, so at the urging of his loving wife, Pam, Jake goes alone to pick up Ryan at their suburban movie theater.  On the way home, Ryan asks to drive on a deserted road, and Jake sees it as a chance to make a connection. However, what starts as a father-son bonding opportunity instantly turns into a nightmare. Tragedy strikes, and with Ryan's entire future hanging in the balance, Jake is forced to make a split-second decision that plunges them both into a world of guilt and lies. Without ever meaning to, Jake and Ryan find themselves living under the crushing weight of their secret, which treatens to tear their family to shreds and ruin them all.

Powerful and dramatic, Keep Quiet will have readers and book clubs debating what it means to be a parent and how far you can, and should, go to protect those you love.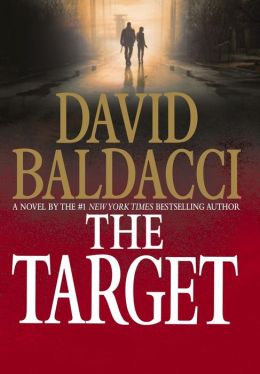 The Target by

David Baldacci




Synopsis


The President knows it's a perilous, high-risk assignment. If he gives the order, he has the opportunity to take down a global menace, once and for all. If the mission fails, he would face certain impeachment, and the threats against the nation would multiply. So the president turns to the one team that can pull off the impossible: Will Robie and his partner, Jessica Reel.


Together, Robie and Reel's talents as assassins are unmatched. But there are some in power who don't trust the pair. They doubt their willingness to follow orders. And they will do anything to see that the two assassins succeed, but that they do not survive.

As they prepare for their mission, Reel faces a personal crisis that could well lead old enemies right to her doorstep, resurrecting the ghosts of her earlier life and bringing stark danger to all those close to her. And all the while, Robie and Reel are stalked by a new adversary: an unknown and unlikely assassin, a woman who has trained her entire life to kill, and who has her own list of targets--a list that includes Will Robie and Jessica Reel.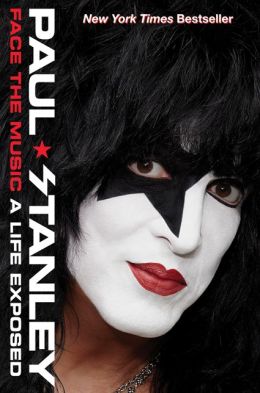 Face the Music: A Life Exposed by

Paul Stanley




Synopsis




"People say I was brave to write such a revealing book, but I wrote it because I needed to personally reflect on my own life. I know everyone will see themselves somewhere in this book, and where my story might take them is why I'm sharing it."

Well known for his onstage persona, the "Starchild," Paul Stanley has written a memoir with a gripping blend of personal revelations and gritty war stories about the highs and lows both inside and outside of KISS. Born with a condition called microtia (an ear deformity rendering him deaf on the right side), Stanley's traumatic childhood experiences produced an inner drive to succeed in the most unlikely of places: music. Taking readers through the series of events that led to the founding of KISS, the personal relationships that helped shape his life, and the turbulent dynamics among his bandmates over the past forty years, this book leaves no one unscathed—including Stanley himself.

With never-before-seen photos and images throughout, Face the Music is a colorful portrait of a man and the band he helped create, define, and sustain—made larger than life in artfully told stories that are shocking, funny, inspirational, and honest.



New Life, No Instructions: A Memoir by

Gail Caldwell




Synopsis


The Pulitzer Prize winner and New York Times bestselling author of Let's Take the Long Way Home now gives us a stunning, exquisitely written memoir about a dramatic turning point in her life, which unexpectedly opened up a world of understanding, possibility, and connection. New Life, No Instructions is about the surprising way life can begin again, at any age.
"What do you do when the story changes in midlife? When a tale you have told yourself turns out to be a little untrue, just enough to throw the world off-kilter? It's like leaving the train at the wrong stop: You are still you, but in a new place, there by accident or grace, and you will need your wits about you to proceed.
"Any change that matters, or takes, begins as immeasurably small. Then it accumulates, moss on stone, and after a few thousand years of not interfering, you have a glen, or a waterfall, or a field of hope where sorrow used to be.
"I suppose all of us consider our loved ones extraordinary; that is one of the elixirs of attachment. But over the months of pain and disrepair of that winter, I felt something that made the grimness tolerable: I felt blessed by the tribe I was part of. Here I was, supposedly solo, and the real truth was that I had a force field of connection surrounding me.
"Most of all I told this story because I wanted to say something about hope and the absence of it, and how we keep going anyway. About second chances, and how they're sometimes buried amid the dross, even when you're poised for the downhill grade. The narrative can always turn out to be a different story from what you expected."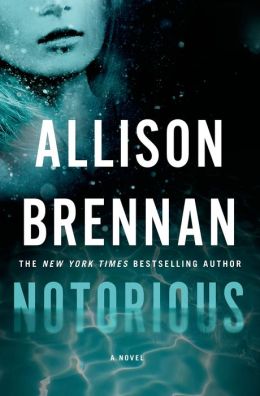 Notorious by

Allison Brennan




Synopsis




New York Times bestselling author Allison Brennan introduces an irrepressible heroine in her pulse-pounding new thriller Notorious, which Lisa Gardner says is, "Guaranteed to keep you up late at night."

Maxine Revere has dedicated her life to investigating murders that the police have long since given up any hope of solving. A nationally renowned investigative reporter with her own TV show and a tough-as-nails reputation, Max tackles cold cases from across the country and every walk of life. But the one unsolved murder that still haunts her is a case from her own past.

When Max was a high school senior, one of her best friends was strangled and another, Kevin O'Neal, accused of the crime. To the disgrace of her wealthy family, Max stood by her friend, until she found out he lied about his alibi. Though his guilt was never proven, their relationship crumbled from the strain of too many secrets.

Now Max is home for Kevin's funeral—after years of drug abuse, he committed suicide. She's finally prepared to come to terms with the loss of his friendship, but she's not prepared for Kevin's sister to stubbornly insist that he didn't kill himself. Or for an elderly couple to accost her at the airport, begging her to look into another murder at Max's old high school. Max is more interested in the cold case at her alma mater than in digging around Kevin's troubled life, but she agrees to do both. As Max uncovers dark secrets, she finds herself caught in a complicated web of lies that hit far too close to home. And it's becoming increasingly clear that someone will do whatever it takes to make sure the truth stays buried.


Cavendon Hall by

Barbara Taylor Bradford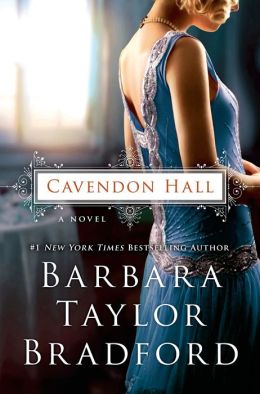 Synopsis
Set in Edwardian England, this sweeping story of secrets and lies, honor and betrayal, and love at all costs from blockbuster bestselling author Barbara Taylor Bradford is one that no reader will soon forget…
Cavendon Hall is home to two families, the aristocratic Inghams and the Swanns who serve them. Charles Ingham, the Sixth Earl of Mowbray, lives there with his wife, Felicity, and their six children. Walter Swann, the premier male of the Swann family, is valet to the earl. His wife, Alice, a clever seamstress who is in charge of the countess's wardrobe, also makes clothes for the four Ingham daughters. For centuries, these two families have lived side-by-side, beneath the backdrop of the imposing stately home in Yorkshire.
"An evocative and captivating story, filled with drama, intrigue, love, passion, and revenge…Vintage storytelling from [a] premier romantic novelist."—Daily Mail
Lady Daphne, the most beautiful of the earl's daughters, is about to be presented at court when a devastating event changes her life and threatens the Ingham name. With World War I looming, both families will find themselves tested in ways they never thought possible. Loyalties will be challenged and betrayals will be set into motion. In this time of uncertainty, one thing is sure: these two families will never be the same again…
The Last Bride (Home to Hickory Hollow Series #5) by

Beverly Lewis




Synopsis




Come home to Hickory Hollow, Pennsylvania—the beloved setting where Beverly Lewis's celebrated Amish novels began—with new characters and new stories of drama, romance, and the ties that draw people together.

"Much of the credit [for the growth of Amish fiction] goes to Beverly Lewis, a Colorado author who gave birth to the genre in 1997 with The Shunning..."
—Associated Press

Of her Old Order parents' five daughters, Tessie Miller is the last to marry. She has her heart set on Amishman Marcus King, but Tessie's father opposes the match.

Impetuously, Tessie and Marcus elope to the English world, then return to Hickory Hollow to live as singles, trusting they'll convince the Millers to give their love a chance over time. But when the unthinkable happens, Tessie faces the almost-certain censure of the People. Will she find a reason for hope in spite of her desperate plight?