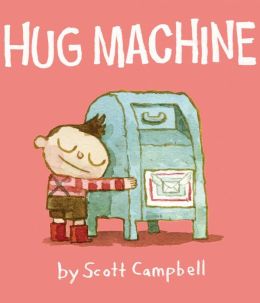 Hug Machine by

Scott Campbell

(Children's)
Synopsis
Who have YOU hugged today? Open your arms to this delightfully tender, goofy, and sweet tale.
Watch out world, here he comes! The Hug Machine!
Whether you are big, or small, or square, or long, or spikey, or soft, no one can resist his unbelievable hugs! HUG ACCOMPLISHED!
This endearing story encourages a warm, caring, and buoyantly affectionate approach to life. Everyone deserves a hug—and this book!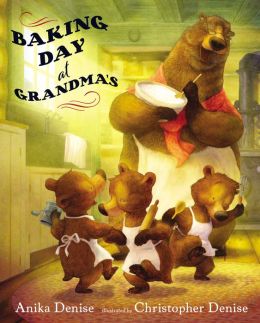 Baking Day at Grandma's
by
Anika Denise, Christopher Denise (Illustrator)
(Children's)
Synopsis
A sugary sweet story perfect for families to read together!
Three bouncing little bear siblings, wrapped tight in their winter clothes, can't wait to tromp through the snow for Baking Day at Grandma's! In a rhyming text that begs to be sung, the bears and their grandma pour and mix and stir—with breaks for hot cocoa and dancing—to create the perfect wintry treat. Then they wrap it up in ribbons to show that sweets are even better when they're shared. With a recipe in the back, this is a perfect family feel-good story for the fall, winter, and any holiday spent with grandparents.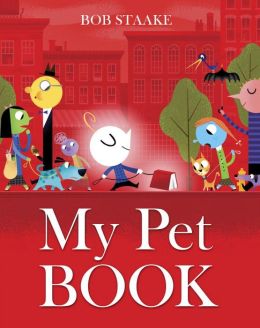 My Pet Book
by
Bob Staake
(Children's)
Synopsis
Award-winning author-illustrator Bob Staake has created a rollicking picture book about a boy and his most unusual pet!
Most pets are cats and dogs, but what happens when a boy wants a different kind of pet, one that doesn't meow or bark? Bob Staake's exuberant tale of a little boy and the pet of his dreams will appeal to anyone whose best friends are . . . books! Books make the perfect pets, the boy decides, and chooses a bright red one. When it goes missing, a lively adventure is in store for readers who love a happy ending. Soon kids everywhere will wish for a pet book of their very own.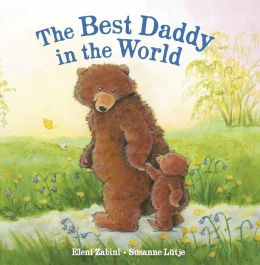 The Best Daddy in the World
by
Susanne Lutje
(Children's)
Synopsis
Who has the best daddy in the world?
Each of us has a really great daddy. Our daddies are just fine.
But whose daddy is the best of all? The answer of course is MINE!
A little bear, a lion cub, a little boy and more share their favorite things about their daddies in these sweet, simple rhymes.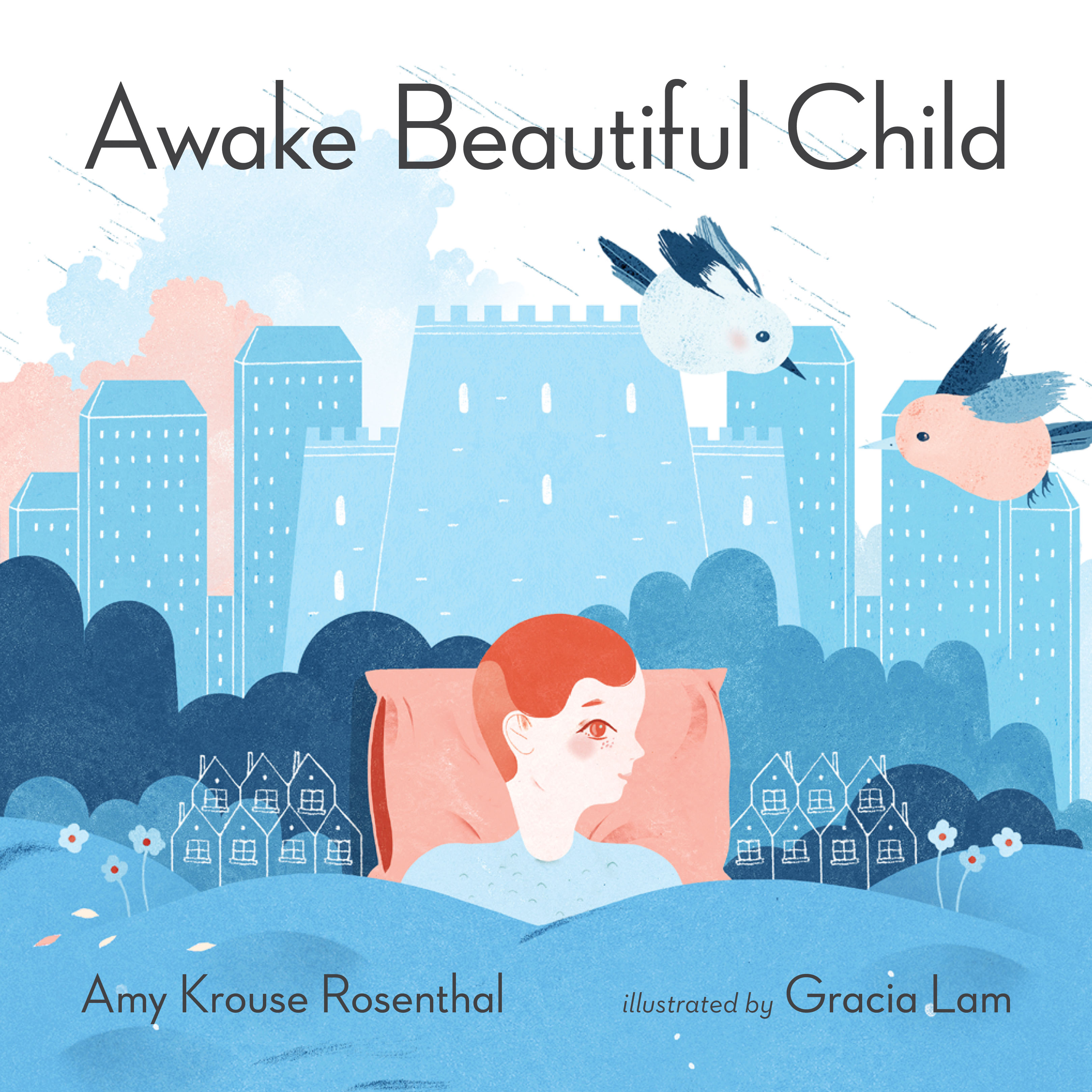 Awake Beautiful Child
by
Amy Krouse Rosenthal, Gracia Lam (Illustrator)
(
Children's)
Synopsis
New York Times
bestselling picture-book author Amy Krouse Rosenthal teams with McSweeney's regular Gracia Lam to tell the sweet, simple story of a young child's typical day—from morning to bedtime. Each scene is described in three-word "ABC" phrases, such as "Awake Beautiful Child." Secret "ABC" scenes hidden throughout the artwork—as a secondary "seek and find" game of sorts—will encourage multiple readings and reward close-looking. An ideal read-aloud book to read just after waking or just before bed.
Dinosaur Zoom!
by
Penny Dale
(Children's)
Synopsis
The dinosaurs are back and this time they're revving, roaring, and racing . . . to a dinosaur birthday party! Bursting with dinosaurs and vehicles of all shapes and sizes and with a delicious surprise ending, this is guaranteed to bring a smile to the faces of small boys and girls everywhere.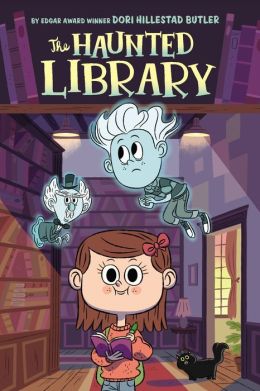 The Haunted Library #1
by
Dori Hillestad Butler, Aurore Damant (Illustrator)
(Junior - Chapter Book)
Synopsis
A brand-new young chapter book series from Edgar Award winner Dori Hillestad Butler!
When ghost boy Kaz's haunt is torn down and he is separated from his ghost family, he meets a real girl named Claire, who lives above the town library with her parents and her grandmother. Claire has a special ability to see ghosts when other humans cannot and she and Kaz quickly form a friendship. The two join forces to solve the mystery of the ghost that's haunting the library. Could it be one of Kaz's lost family members?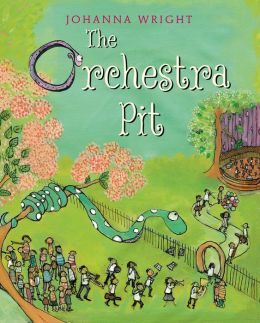 The Orchestra Pit
by
Johanna Wright
(Children's)
Synopsis
When a slightly befuddled but surprisingly endearing snake wanders into the wrong pit—the orchestra pit—peculiar things start to happen. A well-meaning snake interacts with the orchestral instruments, scares the musicians and conductor, and causes general chaos in this sweet and funny book by Johanna Wright, author of
Bandits
and
Bunnies on Ice
.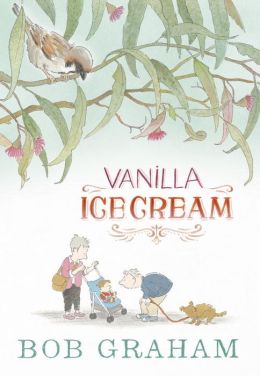 Vanilla Ice Cream
by
Bob Graham
(Children's)
Synopsis
A wild sparrow's journey sets in motion a toddler's new experience in Bob Graham's tale of life's surprising little turns — and unlikely connections.
Following some food, a curious young sparrow stows away in the back of a truck and takes an unusual voyage south — through the lush rice paddies of India, across the rough sea, and all the way into a bright new day. As the sun rises high over the city, he finds little Edie at a café with her grandma and granddad, and for a fleeting instant, his world meets up with hers and changes her life in the most delightful way. From the masterful Bob Graham comes an invitation to notice the smallest of moments as they unfold around us, full of unexpected promise.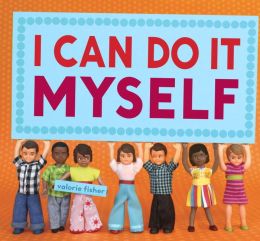 I Can Do It Myself
by
Valorie Fisher
(Children's)
Synopsis
Can you tie your shoe? Write your letters and numbers? Make your bed? Or set the table? Can you do it by yourself? Children and parents alike will rejoice as 4- to 6-year-olds achieve these important childhood milestones (and many more) with the help of this engaging and fun picture book.
Award-winning author-illustrator Valorie Fisher uses bright, gorgeous photos to illustrate these topics in a completely fresh way. Parents will love this stylish and funny approach to common childhood tasks, while kids will revel in the joy of independence.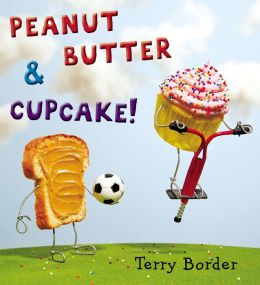 Peanut Butter & Cupcake
by
Terry Border
(Children's)
Synopsis
For fans of The Day the Crayons Quit, Little Pea, or How Are You Peeling?
What's a little piece of bread to do when he's feeling lonely? Find a friend, of course!
And that's exactly what Peanut Butter tries to do. But sometimes friends are hard to come by, especially when Hamburger has to walk his (hot) dogs, Cupcake is too busy building castles in her sprinkle box, and Egg laughs so hard he starts to crack up! Does Peanut Butter have a soulmate? Young readers will know the answer long before Peanut Butter does and laugh along with each mismatched pairing.
In a story that pairs silliness with poignancy, and friendship with anthropomorphic food, Terry Border, the photography mastermind behind the Bent Objects project, makes a triumphant entrance into the children's book world. Complete with a rhyming refrain, this is sure to be a favorite family read-aloud—and laugh-aloud.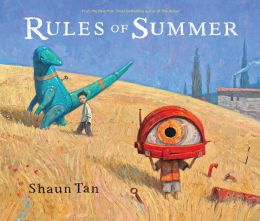 Rules of Summer
by
Shaun Tan
(Children's)
Synopsis
From the NEW YORK TIMES bestselling author of THE ARRIVAL
Never be late for a parade.
Never forget the password.
Never ruin a perfect plan.
It's all about the rules. But what if the rules feel completely arbitrary? What if your older brother is the only one who gets to make them up all summer long? And what if he's the only one who can save you when the darkness of winter comes rushing in?
As usual, master artist and storyteller Shaun Tan shows us the strange truth of ordinary things -- rules, relationships, despair, and hope -- as only he can.
A 2014 Boston Globe-Horn Book Picture Book Honor Book
A 2014 Parents' Choice Award Silver Honor Winner for Picture Books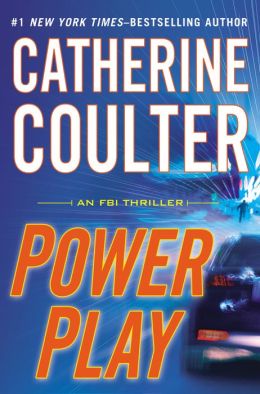 Power Play (FBI Series #18)
by
Catherine Coulter
Synopsis
#1 New York Times–bestselling author Catherine Coulter returns with the newest full-throttle adventure in the FBI series featuring Dillon Savich and Lacey Sherlock.
Natalie Black, the U.S. ambassador to the Court of St. James, has returned to Washington, her job in jeopardy. Her fiancé, George McCallum, Viscount Lockenby, has died in a car accident, and mysterious rumors begin that she's responsible begin to surface: she broke off the engagement and, heartbroken, he killed himself. Then someone tries to force her off the M-2 outside London. Again, rumors claim it was a sympathy ploy. When she returns to the United States, she's nearly killed when a car tries to mow her down while she's out for a run. No one believes her except FBI Special Agent Davis Sullivan.
Meanwhile someone is following Sherlock. A stalker? Then someone tries to shoot her from the back of a motorcycle, but the assailant gets away. Sherlock next gets a call from an Atlanta mental hospital warning her that Blessed Backman has escaped. This is not good news. Blessed is a talented psychopath out for revenge against the agents, primarily Sherlock, whom his dying mother begged him to kill since she and Savich brought down her cult.
How to find out who's trying to kill the ambassador to the U.K.? How can they get their hands on Blessed Backman before he succeeds and kills Sherlock? The clock is ticking and the danger intensifies . . .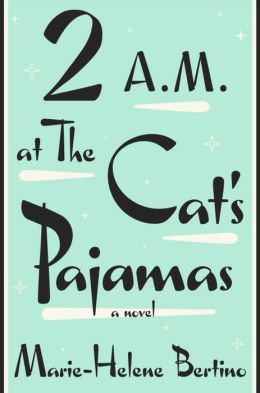 2 A.M. at The Cat's Pajamas
by
Marie-Helene Bertino
Synopsis
An enchanting and staggeringly original debut novel about one day in the lives of three unforgettable characters
Madeleine Altimari is a smart-mouthed, rebellious nine-year-old who also happens to be an aspiring jazz singer. Still mourning the recent death of her mother, and caring for her grief-stricken father, she doesn't realize that on the eve of Christmas Eve she is about to have the most extraordinary day—and night—of her life. After bravely facing down mean-spirited classmates and rejection at school, Madeleine doggedly searches for Philadelphia's legendary jazz club The Cat's Pajamas, where she's determined to make her on-stage debut. On the same day, her fifth grade teacher Sarina Greene, who's just moved back to Philly after a divorce, is nervously looking forward to a dinner party that will reunite her with an old high school crush, afraid to hope that sparks might fly again. And across town at The Cat's Pajamas, club owner Lorca discovers that his beloved haunt may have to close forever, unless someone can find a way to quickly raise the $30,000 that would save it.
As these three lost souls search for love, music and hope on the snow-covered streets of Philadelphia, together they will discover life's endless possibilities over the course of one magical night. A vivacious, charming and moving debut,
2 A.M. at The Cat's Pajamas
will capture your heart and have you laughing out loud.
The Girls of August
by
Anne Rivers Siddons
Synopsis
Every August, four women would gather together to spend a week at the beach, renting a new house each year. The ritual began when they were in their twenties and their husbands were in medical school, and became a mainstay of every summer thereafter. Their only criteria was oceanfront and isolation, their only desire to strengthen their far-flung friendships. They called themselves the Girls of August. But when one of the Girls dies tragically, the group slowly drifts apart and their vacations together are brought to a halt. Years later, a new marriage reunites them and they decide to come together once again on a remote barrier island off the South Carolina coast. There, far from civilization, the women make startling discoveries that will change them in ways they never expected.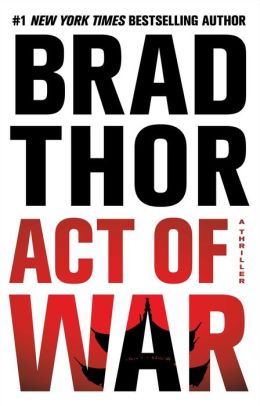 Act of War (Scot Harvath Series #13)
by
Brad Thor
Synopsis
#1
New York Times
bestselling author Brad Thor delivers his most frightening and pulse-pounding thriller ever!
After a CIA agent mysteriously dies overseas, his top asset surfaces with a startling and terrifying claim. There's just one problem—no one knows if she can be trusted.
But when six exchange students go missing, two airplane passengers trade places, and one political-asylum seeker is arrested, a deadly chain of events is set in motion.
With the United States facing an imminent and devastating attack, America's new president must turn to covert counterterrorism operative Scot Harvath to help carry out two of the most dangerous operations in the country's history.
Code-named "Gold Dust" and "Blackbird," they are shrouded in absolute secrecy as either of them, if discovered, will constitute an act of war.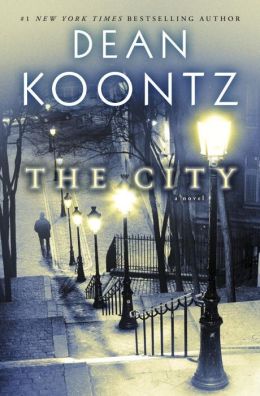 The City
by
Dean Koontz
Synopsis
#1 New York Times bestselling author Dean Koontz is at the peak of his acclaimed powers with this major new novel—a rich, multi-layered story that moves back and forth across decades and generations as a gifted musician relates the "terrible and wonderful" events that began in his city in 1967, when he was ten.
There are millions of stories in the city—some magical, some tragic, others terror-filled or triumphant. Jonah Kirk's story is all of those things as he draws readers into his life in the city as a young boy, introducing his indomitable grandfather, also a "piano man"; his single mother, a struggling singer; and the heroes, villains, and everyday saints and sinners who make up the fabric of the metropolis in which they live—and who will change the course of Jonah's life forever. Welcome to
The City,
a place of evergreen dreams where enchantment and malice entwine, where courage and honor are found in the most unexpected corners and the way forward lies buried deep inside the heart.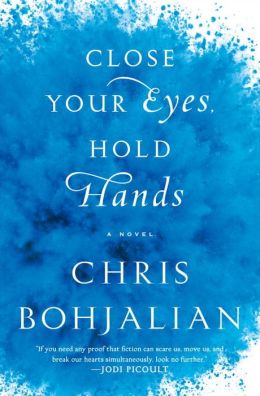 Close Your Eyes, Hold Hands
by
Chris Bohjalian
Synopsis
A heartbreaking, wildly inventive, and moving novel narrated by a teenage runaway, from the bestselling author of Midwives and The Sandcastle Girls.
Close Your Eyes, Hold Hands
is the story of Emily Shepard, a homeless teen living in an igloo made of ice and trash bags filled with frozen leaves. Half a year earlier, a nuclear plant in Vermont's Northeast Kingdom had experienced a cataclysmic meltdown, and both of Emily's parents were killed. Devastatingly, her father was in charge of the plant, and the meltdown may have been his fault. Was he drunk when it happened? Thousands of people are forced to flee their homes in the Kingdom; rivers and forests are destroyed; and Emily feels certain that as the daughter of the most hated man in America, she is in danger. So instead of following the social workers and her classmates after the meltdown, Emily takes off on her own for Burlington, where she survives by stealing, sleeping on the floor of a drug dealer's apartment, and inventing a new identity for herself — an identity inspired by her favorite poet, Emily Dickinson. When Emily befriends a young homeless boy named Cameron, she protects him with a ferocity she didn't know she had. But she still can't outrun her past, can't escape her grief, can't hide forever—and so she comes up with the only plan that she can.
A story of loss, adventure, and the search for friendship in the wake of catastrophe,
Close Your Eyes, Hold Hands
is one of Chris Bohjalian's finest novels to date—breathtaking, wise, and utterly transporting.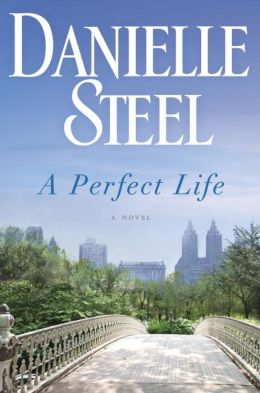 A Perfect Life: A Novel
by
Danielle Steel
Synopsis
From #1
New York Times
bestselling author Danielle Steel comes a heartwarming and inspirational novel about a mother and daughter who face challenges, cope with celebrity, and overcome tragedy while maintaining the outward appearance of . . .
A PERFECT LIFE
The epitome of intelligence, high-powered energy, and grace, Blaise McCarthy is an icon in the world of television news, asking the tough questions and taking on the emotionally charged issues of world affairs and politics with courage and insight. A single mother, she manages her well-ordered career meticulously, always prepared on the air or interviewing world-renowned figures and heads of state. To her audience, Blaise seems to have it all. But privately, and off the set, there is another untold story she has kept hidden for years.
Blaise's teenage daughter, Salima, was blinded by Type 1 diabetes in childhood, and her needs have kept her away in a year-round boarding school with full-time medical care and assistance ever since. When Salima's school closes after a tragedy, Salima returns to her mother's New York City apartment, and suddenly they face challenges they've never had to deal with before, and that Blaise feels ill-equipped to handle. A new caretaker provided by Salima's school creates as many problems as he solves. Handsome, accomplished, thirty-two-year-old Simon Ward, with strong opinions on every topic, questions how mother and daughter view themselves and each other. Simon opens new doors for both of them and refuses to accept Salima's physical limitations. He turns their world upside down, and the three become friends.
Then everything starts to unravel and Blaise can't keep her two worlds separate anymore. A beautiful young anchorwoman is hired at the network; it is no secret that she is being groomed to take Blaise's place. Her career as she has known it is threatened, and her previously well-ordered life feels totally out of control. For the first time, Blaise's life is not perfect, but real.
In this unforgettable tale, the incomparable Danielle Steel has written a novel that pulsates with emotion and honesty as three people face the truth about themselves.
A Perfect Life
is about what we do when facades fall away and we can no longer run from the truth. As old ideas fail, everything changes, and life is suddenly brand-new.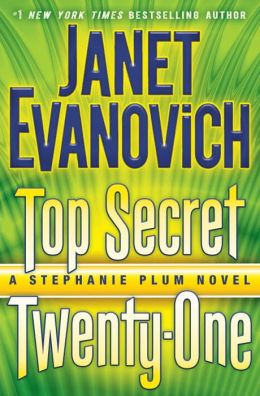 Top Secret Twenty-One (Stephanie Plum Series #21)
by
Janet Evanovich
Synopsis
Stephanie Plum is back in an all-new adventure from #1 bestselling author Janet Evanovich. This time Stephanie's in deep. To get to the bottom of the mess, she's going to have to keep things Top Secret.
T
renton, New Jersey's favorite used-car dealer, Jimmy Poletti, was caught selling a lot more than used cars out of his dealerships. Now he's out on bail and has missed his date in court, and bounty hunter Stephanie Plum is looking to bring him in. Leads are quickly turning into dead ends, and all too frequently into dead bodies. Even Joe Morelli, the city's hottest cop, is struggling to find a clue to the suspected killer's whereabouts. These are desperate times, and they call for desperate measures. So Stephanie is going to have to do something she really doesn't want to do: protect former hospital security guard and general pain in her behind Randy Briggs. Briggs was picking up quick cash as Poletti's bookkeeper and knows all his boss's dirty secrets. Now Briggs is next on Poletti's list of people to put six feet under.
To top things off, Ranger—resident security expert and Stephanie's greatest temptation—has been the target of an assassination plot. He's dodged the bullet this time, but if Ranger wants to survive the next attempt on his life, he'll have to enlist Stephanie's help and reveal a bit more of his mysterious past.
Death threats, highly trained assassins, highly untrained assassins, and Stark Street being overrun by a pack of feral Chihuahuas are all in a day's work for Stephanie Plum. The real challenge is dealing with her Grandma Mazur's wild bucket list. A boob job and getting revenge on Joe Morelli's Grandma Bella can barely hold a candle to what's number one on the list—but that's top secret.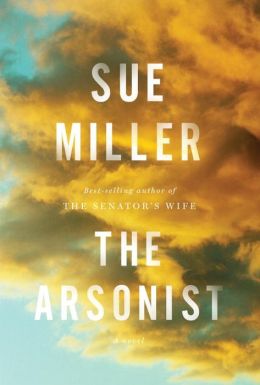 The Arsonist
by
Sue Miller
Synopsis
From the best-selling author of
While I Was Gone
and
The Senator's Wife
, a superb new novel about a family and a community tested when an arsonist begins setting fire to the homes of the summer people in a small New England town.
Troubled by the feeling that she belongs nowhere after working in East Africa for fifteen years, Frankie Rowley has come home—home to the small New Hampshire village of Pomeroy and the farmhouse where her family has always summered. On her first night back, a house up the road burns to the ground. Then another house burns, and another, always the houses of the summer people. In a town where people have never bothered to lock their doors, social fault lines are opened, and neighbors begin to regard one another with suspicion. Against this backdrop of menace and fear, Frankie begins a passionate, unexpected affair with the editor of the local paper, a romance that progresses with exquisite tenderness and heat toward its own remarkable risks and revelations.
Suspenseful, sophisticated, rich in psychological nuance and emotional insight,
The Arsonist
is vintage Sue Miller—a finely wrought novel about belonging and community, about how and where one ought to live, about what it means to lead a fulfilling life. One of our most elegant and engrossing novelists at her inimitable best.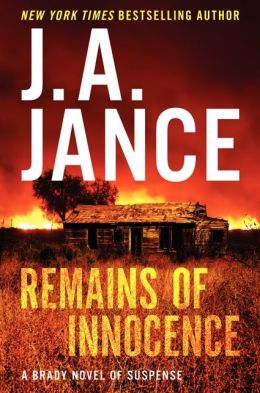 Remains of Innocence (Joanna Brady Series #16)
by
J. A. Jance
Synopsis
Sheriff Joanna Brady must solve two perplexing cases that may be tied together in
New York Times
bestselling author J. A. Jance's thrilling tale of suspense that brings to life Arizona's Cochise County and the desert Southwest in all its beauty and mystery.
An old woman, a hoarder, is dying of emphysema in Great Barrington, Massachusetts. In cleaning out her house, her daughter, Liza Machett, discovers a fortune in hundred dollar bills hidden in the tall stacks of books and magazines that crowd every corner.
Tracing the money's origins will take Liza on a journey that will end in Cochise County, where Sheriff Joanna Brady is embroiled in a personal mystery of her own. A man she considers a family friend is found dead at the bottom of a hole in a limestone cavern near Bisbee. And now there is the mystery of Liza and the money. Are the two disparate cases connected? It's up to Joanna to find out.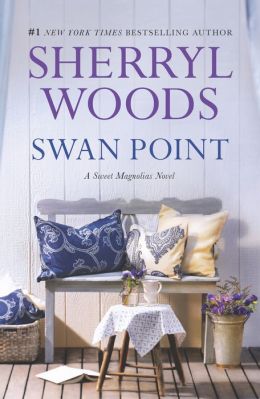 Swan Point
by
Sherryl Woods
Synopsis
#1 New York Times bestselling author Sherryl Woods draws readers back into the world of strong friendships and heartfelt emotions in Serenity, South Carolina
Determined to build a new life for her family after her divorce, Adelia Hernandez has bought a home in the historic Swan Point neighborhood of Serenity. Promoted to manager of Main Street's most fashionable boutique, she feels revitalized and ready for a fresh start as a single mom. But barely into this new independent phase, she crosses paths with the sexiest man to hit Serenity in years.
Gabe Franklin, back in town to make amends for past mistakes, has no intention of settling down, but Adelia's proving irresistible. Cheered on by their friends, "the Sweet Magnolias," Gabe is bringing long-absent passion and laughter into Adelia's life. To his surprise—and hers—sometimes a rolling stone is just what it takes to build the rock-solid foundation of a family.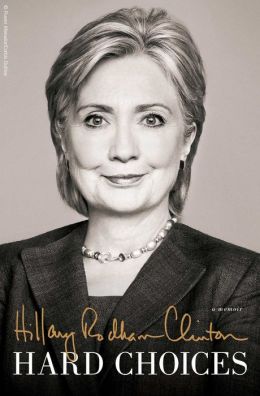 Hard Choices
by
Hillary Rodham Clinton
(Biography)
Synopsis
Hillary Rodham Clinton's inside account of the crises, choices, and challenges she faced during her four years as America's 67th Secretary of State, and how those experiences drive her view of the future.
"All of us face hard choices in our lives," Hillary Rodham Clinton writes at the start of this personal chronicle of years at the center of world events. "Life is about making such choices. Our choices and how we handle them shape the people we become."
In the aftermath of her 2008 presidential run, she expected to return to representing New York in the United States Senate. To her surprise, her former rival for the Democratic Party nomination, newly elected President Barack Obama, asked her to serve in his administration as Secretary of State. This memoir is the story of the four extraordinary and historic years that followed, and the hard choices that she and her colleagues confronted.
Secretary Clinton and President Obama had to decide how to repair fractured alliances, wind down two wars, and address a global financial crisis. They faced a rising competitor in China, growing threats from Iran and North Korea, and revolutions across the Middle East. Along the way, they grappled with some of the toughest dilemmas of US foreign policy, especially the decision to send Americans into harm's way, from Afghanistan to Libya to the hunt for Osama bin Laden.
By the end of her tenure, Secretary Clinton had visited 112 countries, traveled nearly one million miles, and gained a truly global perspective on many of the major trends reshaping the landscape of the twenty-first century, from economic inequality to climate change to revolutions in energy, communications, and health. Drawing on conversations with numerous leaders and experts, Secretary Clinton offers her views on what it will take for the United States to compete and thrive in an interdependent world. She makes a passionate case for human rights and the full participation in society of women, youth, and LGBT people. An astute eyewitness to decades of social change, she distinguishes the trendlines from the headlines and describes the progress occurring throughout the world, day after day.
Secretary Clinton's descriptions of diplomatic conversations at the highest levels offer readers a master class in international relations, as does her analysis of how we can best use "smart power" to deliver security and prosperity in a rapidly changing world—one in which America remains the indispensable nation.