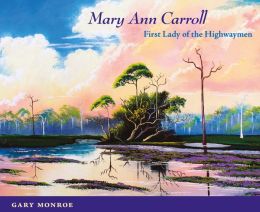 Mary Ann Carroll: First Lady of the Highwaymen
by
Gary Monroe
(Hoffler Collection)
Synopsis
In the years since the art world discovered them, much has been made of the Highwaymen—the loosely knit band of African American painters whose edenic Florida landscapes, created with inexpensive materials and sold out of their cars, "shaped the state's popular image as much as oranges and alligators" (
New York Times
). But lost in the legends surrounding the group is the mesmerizing story of Mary Ann Carroll, the only female "Highwayman."
In 1957, sixteen-year-old Carroll met Harold Newton, later dubbed the original Highwayman. He was painting a landscape along the side of the road. There were red flames on his car. Yet what shocked the young African American girl most of all was discovering a black man who didn't work in the orange groves, who made a living off of his paintings. It wasn't long before she was creating and selling her own landscapes, and the other Highwaymen, taking note of her startling use of color, welcomed her into the fold.
Carroll sold her first painting at eighteen—remarkable for any young artist, unheard of for a black woman in the South. Like her Highwaymen brethren, she travelled across the state, selling her art at hotels, offices, and restaurants where she was not allowed to drink, eat, or even sit. If the Highwaymen faced discrimination at every door they knocked on, then the challenges—and dangers—were magnified for Carroll. She took pride in always having her pristine Buick gassed and ready to go and her small handgun cleaned and ready to use.
After years of virtual obscurity, Carroll was invited to the First Lady's Luncheon in 2011, where she presented a painting of her iconic poinciana to Michelle Obama. Today, she is pastor of the Foundation Revival Center in Fort Pierce, is an accomplished artist and musician, and still paints and exhibits her work widely.
Mary Ann Carroll
is the never-before-told story of a black female artist's hard-fought journey to provide for her family while also making a name for herself in a man's world.
Winter Street
by
Elin Hilderbrand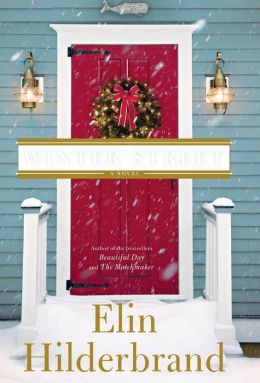 Synopsis
In bestseller Elin Hilderbrand's first Christmas novel, a family gathers on Nantucket for a holiday filled with surprises.
Kelley Quinn is the owner of Nantucket's Winter Street Inn and the proud father of four, all of them grown and living in varying states of disarray. Patrick, the eldest, is a hedge fund manager with a guilty conscience. Kevin, a bartender, is secretly sleeping with a French housekeeper named Isabelle. Ava, a school teacher, is finally dating the perfect guy but can't get him to commit. And Bart, the youngest and only child of Kelley's second marriage to Mitzi, has recently shocked everyone by joining the Marines.
As Christmas approaches, Kelley is looking forward to getting the family together for some quality time at the inn. But when he walks in on Mitzi kissing Santa Claus (or the guy who's playing Santa at the inn's annual party), utter chaos descends. With the three older children each reeling in their own dramas and Bart unreachable in Afghanistan, it might be up to Kelley's ex-wife, nightly news anchor Margaret Quinn, to save Christmas at the Winter Street Inn.
Before the mulled cider is gone, the delightfully dysfunctional Quinn family will survive a love triangle, an unplanned pregnancy, a federal crime, a small house fire, many shots of whiskey, and endless rounds of Christmas caroling, in this heart-warming novel about coming home for the holidays.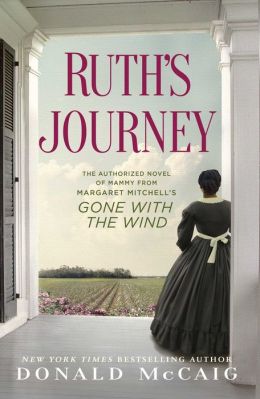 Ruth's Journey: The Authorized Novel of Mammy from Margaret Mitchell's Gone with the Wind
by
Donald McCaig
Synopsis
Authorized by the Margaret Mitchell Estate, here is the first-ever prequel to one of the most beloved and bestselling novels of all time,
Gone with the Wind
. The critically acclaimed author of
Rhett Butler's People
magnificently recounts the life of Mammy, one of literature's greatest supporting characters, from her days as a slave girl to the outbreak of the Civil War.
"Her story began with a miracle."
On the Caribbean island of Saint Domingue, an island consumed by the flames of revolution, a senseless attack leaves only one survivor—an infant girl. She falls into the hands of two French émigrés, Henri and Solange Fournier, who take the beautiful child they call Ruth to the bustling American city of Savannah.
What follows is the sweeping tale of Ruth's life as shaped by her strong-willed mistress and other larger-than-life personalities she encounters in the South: Jehu Glen, a free black man with whom Ruth falls madly in love; the shabbily genteel family that first hires Ruth as Mammy; Solange's daughter Ellen and the rough Irishman, Gerald O'Hara, whom Ellen chooses to marry; the Butler family of Charleston and their shocking connection to Mammy Ruth; and finally Scarlett O'Hara—the irrepressible Southern belle Mammy raises from birth. As we witness the difficult coming of age felt by three generations of women, gifted storyteller Donald McCaig reveals a portrait of Mammy that is both nuanced and poignant, at once a proud woman and a captive, and a strict disciplinarian who has never experienced freedom herself. But despite the cruelties of a world that has decreed her a slave, Mammy endures, a rock in the river of time. She loves with a ferocity that would astonish those around her if they knew it. And she holds tight even to those who have been lost in the ravages of her days.
Set against the backdrop of the South from the 1820s until the dawn of the Civil War, here is a remarkable story of fortitude, heartbreak, and indomitable will—and a tale that will forever illuminate your reading of Margaret Mitchell's unforgettable classic,
Gone with the Wind
.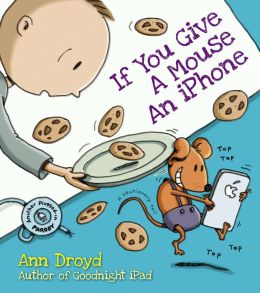 If You Give a Mouse an iPhone: A Cautionary Tail
by
Ann Droyd
(Children's)
Synopsis
If you give in to temptation and give a bored little mouse your iPhone,
even for ten minutes,
he's probably going to beam to some faraway place beyond time, space, and the sound of your pleading voice. And if he's that far gone, he won't have any idea what's going on around him, and he might end up missing out on all the
real
fun.
From the
New York Times-
bestselling author of
Goodnight iPad
comes a delightful new commentary on the perils of our tech-obsessed lives and a fully charged romp for readers of all ages.
As You Wish: Inconceivable Tales from the Making of The Princess Bride
by
Cary Elwes, Joe Layden, Rob Reiner (Foreword by)
Synopsis
From actor Cary Elwes, who played the iconic role of Westley in
The Princess Bride
, comes a first-person account and behind-the-scenes look at the making of the cult classic film filled with never-before-told stories, exclusive photographs, and interviews with costars Robin Wright, Wallace Shawn, Billy Crystal, Christopher Guest, and Mandy Patinkin, as well as author and screenwriter William Goldman, producer Norman Lear, and director Rob Reiner.
The Princess Bride
has been a family favorite for close to three decades. Ranked by the American Film Institute as one of the top 100 Greatest Love Stories and by the Writers Guild of America as one of the top 100 screenplays of all time,
The Princess Bride
will continue to resonate with audiences for years to come.
Cary Elwes was inspired to share his memories and give fans an unprecedented look into the creation of the film while participating in the twenty-fifth anniversary cast reunion. In
As You Wish
he has created an enchanting experience; in addition to never-before seen photos and interviews with his fellow cast mates, there are plenty of set secrets and backstage stories.
With a foreword by Rob Reiner and a limited edition original poster by acclaimed artist Shepard Fairey,
As You Wish
is a must-have for all fans of this beloved film.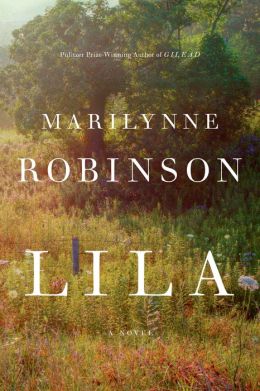 Lila
by
Marilynne Robinson
Synopsis
National Book Award Finalist
A new American classic from the Pulitzer Prize–winning author of
Gilead
and
Housekeeping
Marilynne Robinson, one of the greatest novelists of our time, returns to the town of Gilead in an unforgettable story of a girlhood lived on the fringes of society in fear, awe, and wonder.
Lila, homeless and alone after years of roaming the countryside, steps inside a small-town Iowa church—the only available shelter from the rain—and ignites a romance and a debate that will reshape her life. She becomes the wife of a minister, John Ames, and begins a new existence while trying to make sense of the life that preceded her newfound security.
Neglected as a toddler, Lila was rescued by Doll, a canny young drifter, and brought up by her in a hardscrabble childhood. Together they crafted a life on the run, living hand to mouth with nothing but their sisterly bond and a ragged blade to protect them. Despite bouts of petty violence and moments of desperation, their shared life was laced with moments of joy and love. When Lila arrives in Gilead, she struggles to reconcile the life of her makeshift family and their days of hardship with the gentle Christian worldview of her husband which paradoxically judges those she loves.
Revisiting the beloved characters and setting of Robinson's Pulitzer Prize–winning
Gilead
and
Home
, a National Book Award finalist,
Lila
is a moving expression of the mysteries of existence that is destined to become an American classic.
Finalist for the 2014 National Book Award for Fiction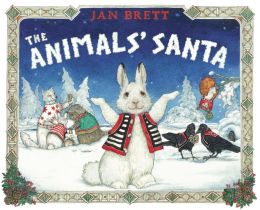 The Animals' Santa
by
Jan Brett
(Children's)
Synopsis
When Big Snowshoe tells Little Snow that the animals' Santa is coming with presents for everyone, Little Snow wants to know who he is. The animals say they have never seen him. Maybe he's a badger, a moose, a polar bear, or a wolf, they tell him. But this spunky little rabbit thinks they are just fooling him.
On Christmas Eve, Big Snowshoe finds a way to see the animals' Santa when a Snowy Owl in a red cap swoops down with a pack full of presents. Never again will an excited Little Snow doubt that there is an animals' Santa.
Gray Mountain
by
John Grisham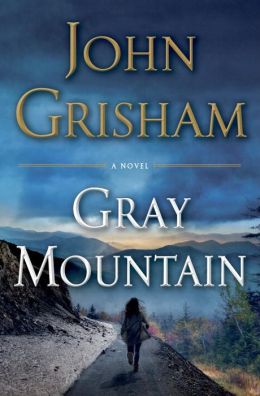 Synopsis
John Grisham has a n
ew hero . . . and she's full of surprises
The year is 2008 and Samantha Kofer's career at a huge Wall Street law firm is on the fast track—until the recession hits and she gets downsized, furloughed, escorted out of the building. Samantha, though, is one of the "lucky" associates. She's offered an opportunity to work at a legal aid clinic for one year without pay, after which there would be a slim chance that she'd get her old job back.
In a matter of days Samantha moves from Manhattan to Brady, Virginia, population 2,200, in the heart of Appalachia, a part of the world she has only read about. Mattie Wyatt, lifelong Brady resident and head of the town's legal aid clinic, is there to teach her how to "help real people with real problems." For the first time in her career, Samantha prepares a lawsuit, sees the inside of an actual courtroom, gets scolded by a judge, and receives threats from locals who aren't so thrilled to have a big-city lawyer in town. And she learns that Brady, like most small towns, harbors some big secrets.
Her new job takes Samantha into the murky and dangerous world of coal mining, where laws are often broken, rules are ignored, regulations are flouted, communities are divided, and the land itself is under attack from Big Coal. Violence is always just around the corner, and within weeks Samantha finds herself engulfed in litigation that turns deadly.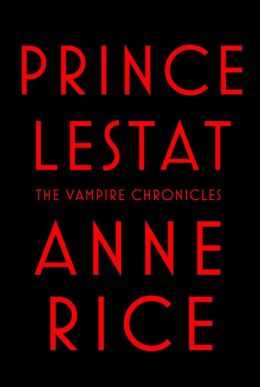 Prince Lestat (Vampire Chronicles Series #11)
by
Anne Rice
Synopsis
A stunning departure, a surprising and compelling return . . . From Anne Rice, perennial best seller, single-handed reinventor of the vampire cosmology—a new, exhilarating novel, a deepening of her vampire mythology, and a chillingly hypnotic mystery-thriller.
"What can we do but reach for the embrace that must now
contain both heaven and hell: our doom again and again and
again . . ." —from
The Vampire Lestat
Rice once again summons up the irresistible spirit-world of the oldest and most powerful forces of the night, invisible beings unleashed on an unsuspecting world able to take blood from humans, in a long-awaited return to the extraordinary world of the Vampire Chronicles and the uniquely seductive
Queen of the Damned
("mesmerizing" —
SF Chronicle
), a long-awaited novel that picks up where
The Vampire Lestat
("brilliant...its undead characters are utterly alive" —
New York Times
) left off more than a quarter of a century ago to create an extraordinary new world of spirits and forces—the characters, legend, and lore of all the Vampire Chronicles.
The novel opens with the vampire world in crisis...vampires have been proliferating out of control; burnings have commenced all over the world, huge massacres similar to those carried out by Akasha in
The Queen of the Damned
. . . Old vampires, roused from slumber in the earth are doing the bidding of a Voice commanding that they indiscriminately burn vampire-mavericks in cities from Paris and Mumbai to Hong Kong, Kyoto, and San Francisco.
As the novel moves from present-day New York and the West Coast to ancient Egypt, fourth century Carthage, 14th-century Rome, the Venice of the Renaissance, the worlds and beings of all the Vampire Chronicles—Louis de Pointe du Lac; the eternally young Armand, whose face is that of a Boticelli angel; Mekare and Maharet, Pandora and Flavius; David Talbot, vampire and ultimate fixer from the secret Talamasca; and Marius, the true Child of the Millennia; along with all the other new seductive, supernatural creatures—come together in this large, luxuriant, fiercely ambitious novel to ultimately rise up and seek out who—or what—the Voice is, and to discover the secret of what it desires and why . . .
And, at the book's center, the seemingly absent, curiously missing hero-wanderer, the dazzling, dangerous rebel-outlaw--the great hope of the Undead, the dazzling Prince Lestat . . .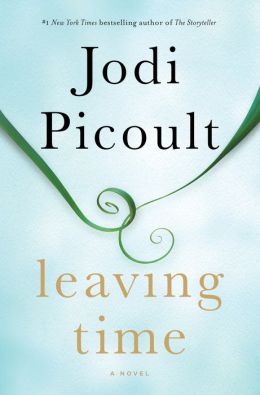 Leaving Time
by
Jodi Picoult
Synopsis
Throughout her blockbuster career, #1
New York Times
bestselling author Jodi Picoult has seamlessly blended nuanced characters, riveting plots, and rich prose, brilliantly creating stories that "not only provoke the mind but touch the flawed souls in all of us" (
The Boston Globe
). Now, in her highly anticipated new book, she has delivered her most affecting novel yet—and one unlike anything she's written before.
For more than a decade, Jenna Metcalf has never stopped thinking about her mother, Alice, who mysteriously disappeared in the wake of a tragic accident. Refusing to believe that she would be abandoned as a young child, Jenna searches for her mother regularly online and pores over the pages of Alice's old journals. A scientist who studied grief among elephants, Alice wrote mostly of her research among the animals she loved, yet Jenna hopes the entries will provide a clue to her mother's whereabouts.
Desperate to find the truth, Jenna enlists two unlikely allies in her quest. The first is Serenity Jones, a psychic who rose to fame finding missing persons—only to later doubt her gifts. The second is Virgil Stanhope, a jaded private detective who originally investigated Alice's case along with the strange, possibly linked death of one of her colleagues. As the three work together to uncover what happened to Alice, they realize that in asking hard questions, they'll have to face even harder answers.
As Jenna's memories dovetail with the events in her mother's journals, the story races to a mesmerizing finish. A deeply moving, gripping, and intelligent page-turner,
Leaving Time
is Jodi Picoult at the height of her powers.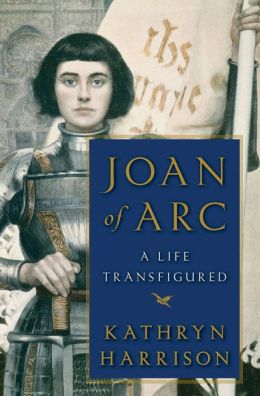 Joan of Arc: A Life Transfigured
by
Kathryn Harrison
Synopsis
The profoundly inspiring and fully documented saga of Joan of Arc, the young peasant girl whose "voices" moved her to rally the French nation and a reluctant king against British invaders in 1428, has fascinated artistic figures as diverse as William Shakespeare, Mark Twain, Voltaire, George Bernard Shaw, Bertolt Brecht, Carl Dreyer, and Robert Bresson. Was she a divinely inspired saint? A schizophrenic? A demonically possessed heretic, as her persecutors and captors tried to prove?
Every era must retell and reimagine the Maid of Orleans's extraordinary story in its own way, and in
Joan of Arc: A Life Transfigured,
the superb novelist and memoirist Kathryn Harrison gives us a Joan for our time—a shining exemplar of unshakable faith, extraordinary courage, and self-confidence during a brutally rigged ecclesiastical inquisition and in the face of her death by burning. Deftly weaving historical fact, myth, folklore, artistic representations, and centuries of scholarly and critical interpretation into a compelling narrative, she restores Joan of Arc to her rightful position as one of the greatest heroines in all of human history.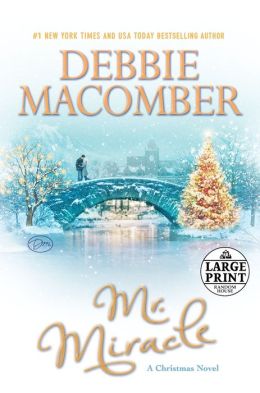 Mr. Miracle: A Christmas Novel
by
Debbie Macomber
(Large Print)
Synopsis
Beloved #1 New York Times bestselling author Debbie Macomber celebrates the most wonderful time of the year in this heartwarming Christmas novel of romance, hope, and the comforts of home—coming soon as a Hallmark Channel original movie!
Harry Mills is a guardian angel on a mission: help twenty-four-year-old Addie Folsom get her life back on track—and, if the right moment strikes, help her find love. Posing as a teacher at a local college in Tacoma, Washington, Harry is up to the task, but not even he can predict the surprises that lay in store.
After trying to make it on her own, Addie has returned home to Tacoma for the holidays, but this time she plans to stay for good, enrolling in the local community college to earn her degree. What she
doesn't
plan to do is run into Erich Simmons.
Addie and her next-door neighbor, Erich, are like night and day. Growing up, he was popular and outgoing while she was rebellious and headstrong, and he never missed an opportunity to tease her. Now she intends to avoid him entirely, yet when they're suddenly forced to spend Christmas together, Addie braces for trouble.
Perhaps it's the spirit of the season or the magic of mistletoe, but Addie and Erich soon find they have more in common than they thought—and that two people who seem so wrong for each other may actually be just right. With a little prompting from a certain angelic teacher, the two are in for a holiday miracle they'll never forget.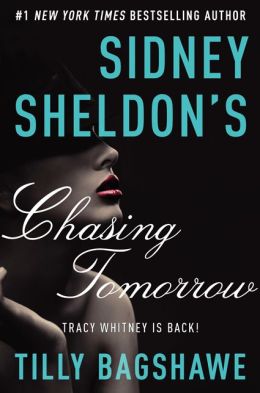 Sidney Sheldon's Chasing Tomorrow
by
Sidney Sheldon, Tilly Bagshawe
Synopsis
#1
New York Times
bestselling author Sidney Sheldon's most popular and enduring heroine—Tracy Whitney of
If Tomorrow Comes
—returns in a sensational sequel full of passion, suspense, and breathtaking twists
Once upon a time, Tracy Whitney made the people who destroyed her family account for their sins. Now someone is looking for payback . . .
Tracy Whitney never thought she wanted to settle down. With her suave and handsome partner, Jeff Stevens, she'd been responsible for some of the world's most astounding heists, relishing the danger and intensity of life on the wild side. Together, she and Jeff have made enough money for several lifetimes conning the rich, corrupt, and greedy out of their ill-gotten fortunes. But there is still one thing missing from Tracy's perfect life: a baby.
At first, "going straight" feels like a new adventure. Tracy makes plans for a family, while Jeff indulges his passion for antiquities working at the British Museum. But as the months pass and Tracy's longed-for pregnancy doesn't happen, she finds herself yearning for the adrenaline rush of the old days. When a mysterious and beautiful stranger enters their lives, Tracy and Jeff's once unbreakable partnership is suddenly blown wide open. Jeff wakes one morning to find Tracy gone, vanished without a trace.
For more than a decade, a broken Jeff struggles to carry on knowing Tracy is out there somewhere. But the rest of the world believes Tracy Whitney is dead . . . until a series of murders leads a tenacious French detective to her doorstep. Eleven victims, in ten different cities, over nine years—all bearing the hallmarks of the same killer. Madrid, Lima, London, Chicago, Buenos Aires, Hong Kong, New York, Mumbai . . . all the cities where Tracy pulled off some of her most brilliant capers. Someone is targeting her, manipulating a series of disturbing events and raising terrifying ghosts she thought were dead and buried. Once again, this clever woman finds herself out on the edge, playing the odds in a desperate game of roulette. But this time she's got everything to lose—including the man she cannot forget.
Jeff Stevens saved Tracy's life once. Now it's her chance to return the favor. To stop a devious enemy hidden in the shadows, she will need to dig deeper than she's ever gone before, to put her trust in some unlikely allies, and to find the strength and courage to defeat her rivals and protect everything she loves.
Tomorrow has come at last. But it isn't the future Tracy bargained for. . . .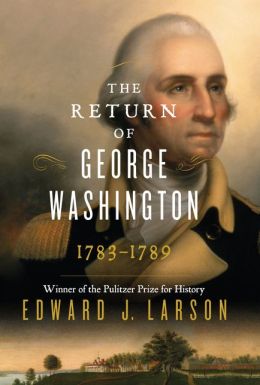 The Return of George Washington: 1783-1789
by
Edward Larson
(Biography)
Synopsis
After commanding the Continental Army to victory in the Revolutionary War, General Washington stunned the world: He retired. Four years later, as he rode from Mount Vernon to lead the Constitutional Convention, he was the one American who could united the rapidly disintegrating country. This is the little-known story of the return of George Washington.
In this groundbreaking new look at our first citizen, Pulitzer Prize–winning historian Edward J. Larson masterfully chronicles how George Washington saved the United States by coming out of retirement four years after the War of Independence to lead a country on the brink of dissolution and secure its future. Though the period between the Revolution and the Presidency has previously been neglected in studies of Washington's life, Larson's striking reassessment shows that Washington's greatness in fact rests on these years—1783 to 1789—and rightfully elevates our foremost Founding Father's "forgotten years" to a central place in the American story.
In December 1783, Washington, the most powerful and popular man in America, stepped down as commander in chief and returned to private life as a farmer and landowner. Yet as Washington found happiness in successfully growing his Virginia estate, the fledgling American experiment foundered under the Articles of Confederation. Sectional bickering paralyzed government; debts went unpaid; the economy stagnated; national security was neglected; the union of states was in peril.
When a Constitutional Convention was called to forge a new government, its chances of success were slim. Benjamin Franklin, James Madison, Alexander Hamilton, and other leaders realized only one American—the retired hero George Washington—could unite the fractious states. After months of anguish, Washington answered the call and left his beloved Mount Vernon in the spring of 1787 to preside over the convention in Philadelphia. Although Washington is overlooked in most accounts, Larson brilliantly uncovers Washington's vital role in shaping the Constitution—and shows, as never before, how it was only with Washington's spirited behind-the-scenes influence that the delegates passed, and the states later ratified, the founding document that has guided our government to this day.
From the moment of General Washington's resignation to his victory in the first federal elections and his triumphant inauguration in New York as our first President,
The Return of George Washington
is a landmark work that will forever change our understanding and appreciation of America's great founder.
The Future for Curious People
by
Greg Sherl
Synopsis
"Comic and Exuberant . . . A fine and tender tale for anyone who has tried to let go of the past and envision the future while falling in love." —Rhonda Riley, author of The Enchanted Life of Adam Hope
What if you could know your romantic future? What if an envisionist could enter the name of your prospective mate into a computer that would show you a film of your future life together?
In
The Future for Curious People,
a young librarian named Evelyn becomes obsessed with this new technology: she can't stop visiting Dr. Chin's office because she needs to know that she'll meet someone and be happy one day. Godfrey, another client, ends up at the envisionist's office only because his fiancée insisted they know their fate before taking the plunge. But when Godfrey meets Evelyn in the waiting room, true love may be right in front of them, but they are too preoccupied—and too burdened by their pasts—to recognize it.
This smart, fresh love story, with its quirky twists and turns, ponders life's big questions—about happiness, fate, and our very existence—as it follows Evelyn and Godfrey's quest for the elusive answers.
"A love story about love stories . . . The pages burst with laugh-out-loud scenes and crisply original set-ups. I loved it!" —Lydia Netzer, author of S
hine Shine Shine
"Somewhere between Jorge Luis Borge's 'The Garden of Forking Paths' and
Eternal Sunshine of the Spotless Mind
you will find Gregory Sherl's warm, intelligent debut novel." —Roxane Gay, author of
An Untamed State
"Enormously appealing . . . Evelyn and Godfrey are two unforgettable characters you'll root for and remember long after you've read the last page of this wildly original, deeply moving novel." —Mindy Friddle, author of
Secret Keepers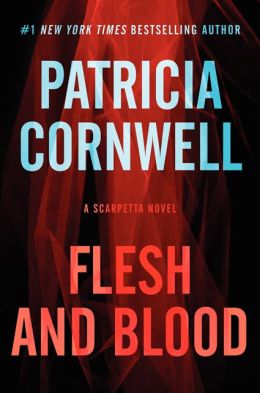 Flesh and Blood (Kay Scarpetta Series #22)
by
Patricia Cornwell
Synopsis
It's a sunny morning in Cambridge, Massachusetts, and also Dr. Kay Scarpetta's birthday.She's about to head to Miami for a vacation with Benton Wesley, her FBI profiler husband, when she notices seven pennies on a wall behind their home. Is this a kids' game? If so, why are all of the coins dated 1981 and so shiny they could be newly minted? Her cell phone rings, and Detective Pete Marino tells her there's been a homicide five minutes away. A high school music teacher was shot with uncanny precision as he unloaded groceries from his car. Yet no one heard or saw a thing.
In this twenty-second Scarpetta novel, she finds herself in the unsettling pursuit of a serial sniper who leaves no incriminating evidence except fragments of copper. The shots seem impossible to achieve, yet they are so perfect that they cause death in an instant. The victims appear to have had nothing in common, and there is no pattern to indicate where the killer will strike next. First New Jersey, then Massachusetts, and now it looks like the killer has moved elsewhere, to the murky depths off the coast. It's here that Scarpettadives a shipwreck, looking for answers that only she can discover and analyze. Andwhere she comes face to face with shocking news that implicates her techno genius niece, Lucy, Scarpetta's very own flesh and blood.
With the bravura storytelling and state-of-the-art forensic details that are her hallmarks, Patricia Cornwell again raises the bar with this highly entertaining new tale, her most captivating Scarpetta novel yet.
Sinking Suspicions
by
Sara Sue Hoklotubbe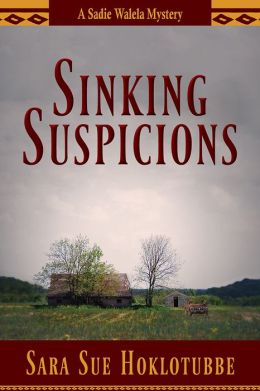 Synopsis
Suspicions run high when murder mixes with identity theft in the latest installment of the popular Sadie Walela mystery series set in Cherokee Country. No sooner does Sadie embark on an unexpected business trip to the beautiful island of Maui, when her long-time neighbor, Buck Skinner, a full-blood Cherokee and World War II veteran, goes missing and becomes the prime suspect in the murder of a petty identity thief.
Iconic lawman Lance Smith joins a community-wide search, but Buck is nowhere to be found. As evidence mounts against her old friend, Sadie rushes to return home to help—only to be delayed by an island-wide earthquake and her own sinking suspicions.
A diverse cast of characters weave together a breathless story of murder, thievery, and the toll of war on the human spirit. In her effort to restore balance to her neighbor's life, Sadie not only uncovers the truth, but unravels much more than a murder.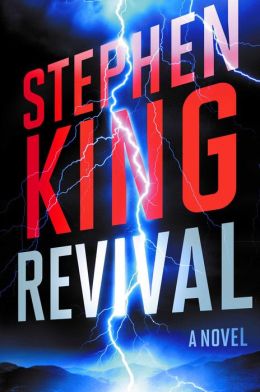 Revival
by
Stephen King
Synopsis
A dark and electrifying novel about addiction, fanaticism, and what might exist on the other side of life.
In a small New England town, over half a century ago, a shadow falls over a small boy playing with his toy soldiers. Jamie Morton looks up to see a striking man, the new minister. Charles Jacobs, along with his beautiful wife, will transform the local church. The men and boys are all a bit in love with Mrs. Jacobs; the women and girls feel the same about Reverend Jacobs—including Jamie's mother and beloved sister, Claire. With Jamie, the Reverend shares a deeper bond based on a secret obsession. When tragedy strikes the Jacobs family, this charismatic preacher curses God, mocks all religious belief, and is banished from the shocked town.
Jamie has demons of his own. Wed to his guitar from the age of thirteen, he plays in bands across the country, living the nomadic lifestyle of bar-band rock and roll while fleeing from his family's horrific loss. In his mid-thirties—addicted to heroin, stranded, desperate—Jamie meets Charles Jacobs again, with profound consequences for both men. Their bond becomes a pact beyond even the Devil's devising, and Jamie discovers that
revival
has many meanings.
This rich and disturbing novel spans five decades on its way to the most terrifying conclusion Stephen King has ever written. It's a masterpiece from King, in the great American tradition of Frank Norris, Nathaniel Hawthorne, and Edgar Allan Poe.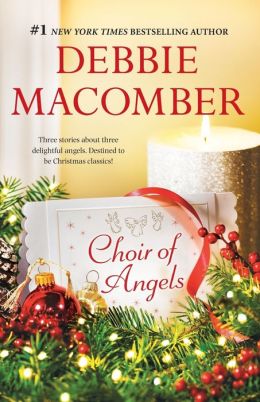 Choir of Angels: Shirley, Goodness and Mercy\Those Christmas Angels\Where Angels Go
by
Debbie Macomber
Synopsis
Angels are all around us— Especially at Christmas!
Greg Bennett hates Christmas. Divorced, almost friendless and about to lose his business, he has no time for what he considers sentimental nonsense. It takes three irrepressible angels to show him the truth.
Shirley, Goodness and Mercy
shall follow him—until he learns what Christmas is all about!
Those Christmas Angels come down to earth again to respond to Anne Fletcher's prayer request. She wants her son, Roy, to meet a special woman—and the angels contrive to throw Julie Wilcoff in his path (literally!).
Another Christmas, another angelic rescue. The three heaven-sent messengers reunite a divorced couple, bring peace of mind to an elderly man and grant a little boy's fondest wish. Because there's always joy
Where Angels Go.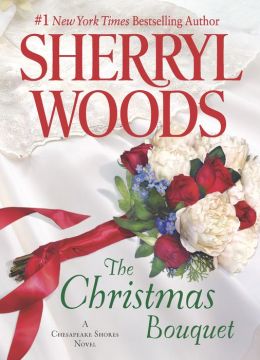 The Christmas Bouquet (Chesapeake Shores Series #11)
by
Sherryl Woods
Synopsis
When it comes to family and Christmas, #1 New York Times bestselling author Sherryl Woods always looks to the O'Briens for a little holiday magic
For the very driven medical student Caitlyn Winters, catching the bridal bouquet at a Christmas wedding has set off a chain reaction that she's sure is more curse than blessing. Not only has she fallen in love with family medicine resident Noah McIlroy, but an unexpected pregnancy threatens her well-laid plans for the future. It doesn't help that Noah—with a whole lot of help from her O'Brien relatives—is completely on board with the prospect of marriage and happily-ever-after.
It takes a whole lot of patience, love and family persuasion to help Caitlyn realize that she can still have everything she ever wanted, including a home in her beloved Chesapeake Shores and a man who understands all of her dreams.
"Love, marriage, family, and forgiveness all play an important part in Woods's latest richly nourishing, holiday-spiced novel." —Chicago Tribune on A Chesapeake Shores Christmas
Deadline (Virgil Flowers Series #8)
by
John Sandford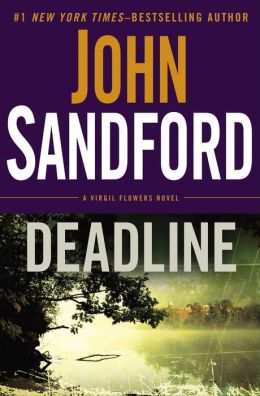 Synopsis
The thrilling new novel in the #1 New York Times–bestselling series.
In Southeast Minnesota, down on the Mississippi, a school board meeting is coming to an end. The board chairman announces that the rest of the meeting will be closed, due to personnel issues. "Issues" is correct. The proposal up for a vote before them is whether to authorize the killing of a local reporter. The vote is four to one in favor.
Meanwhile, not far away, Virgil Flowers is helping out a friend by looking into a dognapping, which seems to be turning into something much bigger and uglier—a team of dognappers supplying medical labs—when he gets a call from Lucas Davenport. A murdered body has been found—and the victim is a local reporter. . . .
The Mistletoe Promise
by
Richard Paul Evans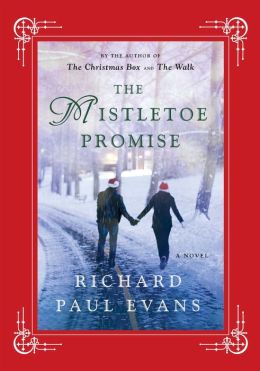 Synopsis
A love story for Christmas from the #1 bestselling author of
The Christmas Box
and
The Walk.
Elise Dutton dreads the arrival of another holiday season. Three years earlier, her husband cheated on her with her best friend, resulting in a bitter divorce that left her alone, broken, and distrustful.
Then, one November day, a stranger approaches Elise in the mall food court. Though she recognizes the man from her building, Elise has never formally met him. Tired of spending the holidays alone, the man offers her a proposition. For the next eight weeks—until the evening of December 24—he suggests that they pretend to be a couple. He draws up a contract with four rules:
1. No deep, probing personal questions
2. No drama
3. No telling anyone the truth about the relationship
4. The contract is void on Christmas Day
The lonely Elise surprises herself by agreeing to the idea. As the charade progresses, the safety of her fake relationship begins to mend her badly broken heart. But just as she begins to find joy again, her long-held secret threatens to unravel the emerging relationship. But she might not be the only one with secrets.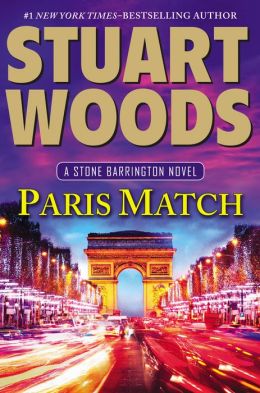 Paris Match (Stone Barrington Series #31)
by
Stuart Woods
Synopsis
Stone Barrington is back and better than ever in the astonishing new thriller from New York Times bestseller Stuart Woods.
Stone Barrington has returned to Paris to attend to some business concerns, and finds himself embroiled in high-stakes trouble on both sides of the pond. An old enemy is still in hot pursuit, and this time he might have a powerful local resource on his side: a gentleman with his own ax to grind against Stone. And back in the United States, the swirling rumor mill threatens to derail a project of vital importance not just to Stone but to the nation. Though Stone is no stranger to peril, never before has he faced threats from so many directions at once. . . .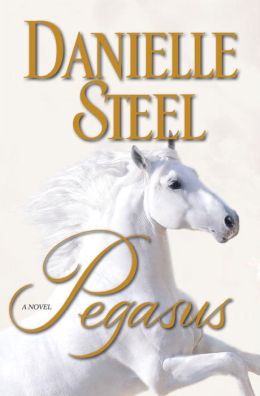 Pegasus: A Novel
by
Danielle Steel
Synopsis
In a rich historical novel of family and World War II, #1
New York Times
bestselling author Danielle Steel unfurls a powerful saga that spans generations and continents. This is a story of courage, friendship, and fate as two families face the challenges of war . . . and the magnificent stallion that will link them forever.
PEGASUS
Nicolas von Bingen and Alex von Hemmerle, titled members of the German aristocracy, have been best friends since childhood. Both widowers, they are raising their children—Nick's two lively boys and Alex's adored teenage daughter—in peace and luxury on the vast Bavarian estates that have belonged to their families for generations. While Nick indulges in more glamorous pursuits, Alex devotes himself to breeding the renowned white Lipizzaner horses that enthrall audiences throughout Europe with their ability to dance and spin on command, majestic creatures whose bloodlines are rare and priceless. But it is Nicolas's bloodline that changes everything, when his father receives a warning from a high-ranking contact inside the Wehrmacht. A secret from the past has left the family vulnerable to the rising tide of Nazism: Nick's mother, whom he never knew, was of Jewish descent.
Suddenly Nicolas must flee Germany, wrenching his sons away from the only home they have known, sailing across the Atlantic for a new life in America. Their survival will depend on a precious gift from Alex, their only stake for the future: eight purebred horses, two of them stunning Lipizzaners. In Florida, where Nicolas joins the Ringling Brothers Circus, he becomes Nick Bing, with Alex's prize white stallion—now named Pegasus—the centerpiece of the show.
In this extraordinary book, Danielle Steel tells the story of a family reinventing itself in America, while the country they left behind is engulfed in flames and madness, and men like Alex von Hemmerle are forced to make unbearable choices. Alex's daughter will find sanctuary in England. In America, Nick will find love, his sons will find a future, and their left-behind world will eventually find them. A novel of hope and sacrifice, of tragedy, challenge, and rebirth,
Pegasus
is a brilliant family chronicle that unfolds across half a century—a masterwork from one of our most beloved writers.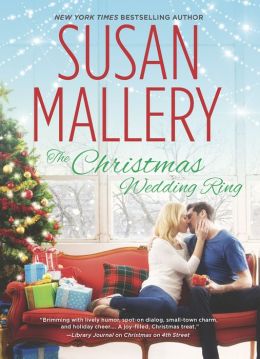 The Christmas Wedding Ring
by
Susan Mallery
Synopsis
New York Times bestselling author
Susan Mallery returns with a Christmas-themed retelling of her beloved story, The Wedding Ring Promise!
In her youth, Molly Anderson couldn't help crushing on gorgeous bad boy Dylan Black-even though he had eyes only for her older sister. When things didn't work out between them, he said goodbye to Molly as well, vowing they'd have a great adventure when she grew up. Years later, dumped by her fiance just before Christmas, she's finally ready to take Dylan up on his promise.
A guarded Dylan always had a weakness for Molly, and when she waltzes back into his life—grown-up and gorgeous—he's stunned. So why not whisk her away for some no-strings-attached fun?
Laughter-filled days and late-night kisses are changing Molly's life, for good. The only gift she truly wants now is Dylan's love, but when he discovers the secret she's been keeping, she may lose him again…this time forever.