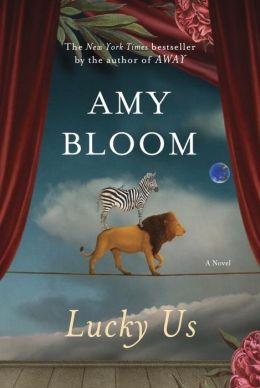 Lucky Us
by
Amy Bloom
Synopsis
"My father's wife died. My mother said we should drive down to his place and see what might be in it for us."
So begins this remarkable novel by Amy Bloom, whose critically acclaimed
Away
was called "a literary triumph" (
The New York Times
).
Lucky Us
is a brilliantly written, deeply moving, fantastically funny novel of love, heartbreak, and luck.
Disappointed by their families, Iris, the hopeful star and Eva the sidekick, journey through 1940s America in search of fame and fortune. Iris's ambitions take the pair across the America of Reinvention in a stolen station wagon, from small-town Ohio to an unexpected and sensuous Hollywood, and to the jazz clubs and golden mansions of Long Island.
With their friends in high and low places, Iris and Eva stumble and shine though a landscape of big dreams, scandals, betrayals, and war. Filled with gorgeous writing, memorable characters, and surprising events,
Lucky Us
is a thrilling and resonant novel about success and failure, good luck and bad, the creation of a family, and the pleasures and inevitable perils of family life, conventional and otherwise. From Brooklyn's beauty parlors to London's West End, a group of unforgettable people love, lie, cheat and survive in this story of our fragile, absurd, heroic species.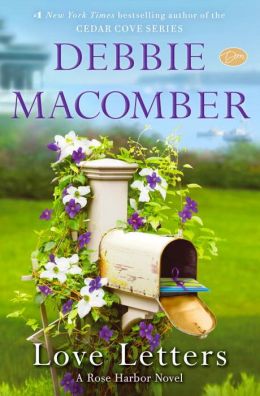 Love Letters (Rose Harbor Series #3)
by
Debbie Macomber
Synopsis
In this enchanting novel set at Cedar Cove's cozy Rose Harbor Inn, #1
New York Times
bestselling author Debbie Macomber celebrates the power of love—and a well-timed love letter—to inspire hope and mend a broken heart.
Summer is a busy season at the inn, so proprietor Jo Marie Rose and handyman Mark Taylor have spent a lot of time together keeping the property running. Despite some folks' good-natured claims to the contrary, Jo Marie insists that Mark is only a friend. However, she seems to be thinking about this particular friend a great deal lately. Jo Marie knows surprisingly little about Mark's life, due in no small part to his refusal to discuss it. She's determined to learn more about his past, but first she must face her own—and welcome three visitors who, like her, are setting out on new paths.
Twenty-three-year-old Ellie Reynolds is taking a leap of faith. She's come to Cedar Cove to meet Tom, a man she's been corresponding with for months, and with whom she might even be falling in love. Ellie's overprotective mother disapproves of her trip, but Ellie is determined to spread her wings.
Maggie and Roy Porter are next to arrive at the inn. They are taking their first vacation alone since their children were born. In the wake of past mistakes, they hope to rekindle the spark in their marriage—and to win back each other's trust. But Maggie must make one last confession that could forever tear them apart.
For each of these characters, it will ultimately be a moment when someone wore their heart on their sleeve—and took pen to paper—that makes all the difference. Debbie Macomber's moving novel reveals the courage it takes to be vulnerable, accepting, and open to love.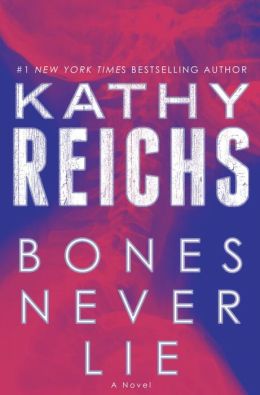 Bones Never Lie (Temperance Brennan Series #17)
by
Kathy Reichs
Synopsis
The evidence is irrefutable: In sixteen
New York Times
bestsellers over the course of as many years, Kathy Reichs has proven herself "a genius at building suspense" (New York
Daily News
). In forensic anthropologist Temperance Brennan, Reichs has created a detective fiction heroine who's brilliant to the bone. "Every minute in the morgue with Tempe is golden," says
The New York Times Book Review.
In the acclaimed author's thrilling new novel, Brennan is at the top of her game in a battle of wits against the most monstrous adversary she has ever encountered.
Unexpectedly called in to the Charlotte PD's Cold Case Unit, Dr. Temperance Brennan wonders why she's been asked to meet with a homicide cop who's a long way from his own jurisdiction. The shocking answer: Two child murders, separated by thousands of miles, have one thing in common—the killer. Years ago, Anique Pomerleau kidnapped and murdered a string of girls in Canada, then narrowly eluded capture. It was a devastating defeat for her pursuers, Brennan and police detective Andrew Ryan. Now, as if summoned from their nightmares, Pomerleau has resurfaced in the United States, linked to victims in Vermont and North Carolina. When another child is snatched, the reign of terror promises to continue—unless Brennan can rise to the challenge and make good on her second chance to stop a psychopath.
But Brennan will have to draw her bitter ex-partner out of exile, keep the local police and feds from one another's throats, and face more than just her own demons as she stalks the deadliest of predators into the darkest depths of madness.
In
Bones Never Lie,
Kathy Reichs never fails to satisfy readers looking for psychological suspense that's more than skin-deep.
Cold Cold Heart
by
Tami Hoag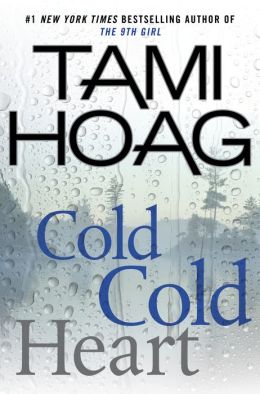 Synopsis
#1 New York Times bestselling author Tami Hoag delivers a shocking stand-alone thriller
Dana Nolan was a promising young TV reporter until a notorious serial killer tried to add her to his list of victims. Nearly a year has passed since surviving her ordeal, but the physical, emotional, and psychological scars run deep. Struggling with the torment of post-traumatic stress syndrome, plagued by flashbacks and nightmares as dark as the heart of a killer, Dana returns to her hometown in an attempt to begin to put her life back together. But home doesn't provide the comfort she expects.
Dana's harrowing story and her return to small town life has rekindled police and media interest in the unsolved case of her childhood best friend, Casey Grant, who disappeared without a trace the summer after their graduation from high school. Terrified of truths long-buried, Dana reluctantly begins to look back at her past. Viewed through the dark filter of PTSD, old friends and loved ones become suspects and enemies. Questioning everything she knows, refusing to be defined by the traumas of her past and struggling against excruciating odds, Dana seeks out a truth that may prove too terrible to be believed….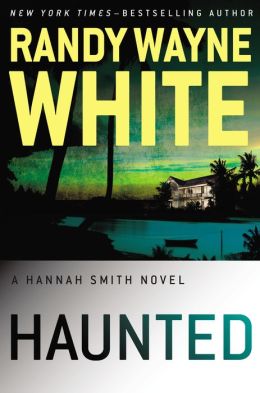 Haunted (Hannah Smith Series #3)
by
Randy Wayne White
Synopsis
Hannah Smith returns in the stunning new adventure in the New York Times–bestselling series from the author of the Doc Ford novels.
The house is historic, some say haunted. It is also slated to be razed and replaced by condos, unless Hannah Smith can do something about it. She's been hired by a wealthy Palm Beach widow to prove that the house's seller didn't disclose everything he knew about the place when he unloaded it, including its role in a bloody Civil War skirmish (in which two of Hannah's own distant relations had had a part), and the suicides—or were they murders?—of two previous owners.
Hannah sees it as a win-win opportunity: She can stop the condo project while tracking her family history. She doesn't believe in ghosts, anyway. But some things are more dangerous than ghosts. Among them, as she will learn, perhaps fatally, is human obsession.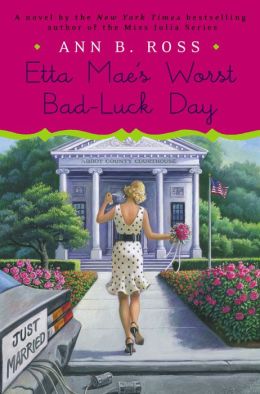 Etta Mae's Worst Bad-Luck Day
by
Ann B. Ross
Synopsis
Fan favorite Etta Mae Wiggins takes center stage in the latest novel in the New York Times bestselling Miss Julia series
Bestselling author Ann B. Ross is back with another lively adventure set in Miss Julia's Abbotsville. For the first time, though, she writes from the perspective of another resident: the hardscrabble, heart-of-gold Etta Mae Wiggins. Etta Mae is frustrated with her trailer-park life and her no-good family, and she has big dreams for something better. Working as the home nurse for the elderly but wealthy Howard Connard, Senior, she finally sees her chance—with her sexy curves and infectious charm, Etta Mae is determined to become his wife. Unfortunately, Connard's scheming, money-hungry son and stuck-up daughter-in-law are equally determined to make sure she doesn't. To make matters worse, Etta Me's exhusband Skip (her first ex, that is) has shown up with a winning lottery ticket in his hand and local thugs hot on his heels. Plus, her dreamy former flame, officer Bobby Lee, keeps popping up to remind her that she's not over him yet. In the middle of all this mayhem, Etta Mae has to get that marriage license—before it's too late!
A hilarious wild goose chase that takes us from the mansions of Abbotsville to the trailer park that Etta Mae calls home, this book is filled with familiar faces (including Miss Julia, who narrates the first chapter), features Ann Ross's signature wit and southern charm, and will appeal to fans of the beloved series and newcomers alike.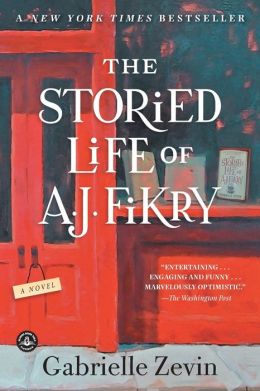 The Storied Life of A. J. Fikry
: A Novel
by
Gabrielle Zevin
Synopsis
A New York Times Bestseller, a #1 Indie Next Pick, and a #1 LibraryReads Selection
"This novel has humor, romance, a touch of suspense, but most of all love—love of books and bookish people and, really, all of humanity in its imperfect glory." —Eowyn Ivey, author of The Snow Child
A. J. Fikry, the irascible owner of Island Books, has recently endured some tough years: his wife has died, his bookstore is experiencing the worst sales in its history, and his prized possession—a rare edition of Poe poems—has been stolen. Over time, he has given up on people, and even the books in his store, instead of offering solace, are yet another reminder of a world that is changing too rapidly. Until a most unexpected occurrence gives him the chance to make his life over and see things anew.
Gabrielle Zevin's enchanting novel is a love letter to the world of books—an irresistible affirmation of why we read, and why we love.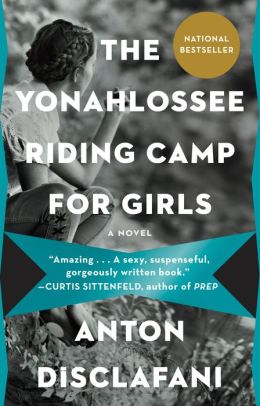 The Yonahlossee Riding Camp for Girls
by
Anton DiSclafani
Synopsis
"This summer's first romantic page turner."—Michiko Kakutani, The New York Times
Named a most anticipated book for Summer 2013 by The Wall Street Journal and Publishers Weekly and USA Today, NPR, and People summer reads pick
A lush, sexy, evocative debut novel of family secrets and girls'-school rituals, set in the 1930s South
It is 1930, the midst of the Great Depression. After her mysterious role in a family tragedy, passionate, strong-willed Thea Atwell, age fifteen, has been cast out of her Florida home, exiled to an equestrienne boarding school for Southern debutantes. High in the Blue Ridge Mountains, with its complex social strata ordered by money, beauty, and girls' friendships, the Yonahlossee Riding Camp for Girls is a far remove from the free-roaming, dreamlike childhood Thea shared with her twin brother on their family's citrus farm—a world now partially shattered. As Thea grapples with her responsibility for the events of the past year that led her here, she finds herself enmeshed in a new order, one that will change her sense of what is possible for herself, her family, her country.
Weaving provocatively between home and school, the narrative powerfully unfurls the true story behind Thea's expulsion from her family, but it isn't long before the mystery of her past is rivaled by the question of how it will shape her future. Part scandalous love story, part heartbreaking family drama,
The Yonahlossee Riding Camp for Girls
is an immersive, transporting page-turner—a vivid, propulsive novel about sex, love, family, money, class, home, and horses, all set against the ominous threat of the Depression—and the major debut of an important new writer.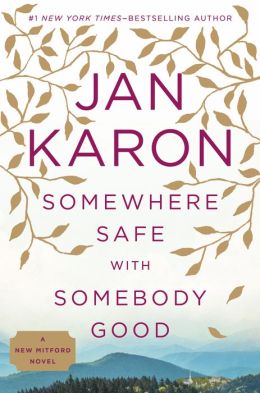 Somewhere Safe with Somebody Good
: The New Mitford Novel
by
Jan Karon
Synopsis
A publishing event: #1 New York Times–bestselling author Jan Karon returns—and invites her millions of fans to join her again in Mitford.
After five hectic years of retirement from Lord's Chapel, Father Tim Kavanagh returns with his wife, Cynthia, from a so-called pleasure trip to the land of his Irish ancestors.
While glad to be at home in Mitford, something is definitely missing: a pulpit. But when he's offered one, he decides he doesn't want it. Maybe he's lost his passion.
His adopted son, Dooley, wrestles with his own passion—for the beautiful and gifted Lace Turner, and his vision to become a successful country vet. Dooley's brother, Sammy, still enraged by his mother's abandonment, destroys one of Father Tim's prized possessions. And Hope Murphy, owner of Happy Endings bookstore, struggles with the potential loss of her unborn child and her hard-won business.
All this as Wanda's Feel Good Café opens, a romance catches fire through an Internet word game, their former mayor hatches a reelection campaign to throw the bums out, and the weekly
Muse
poses a probing inquiry: Does Mitford still take care of its own?
Millions of fans will applaud the chance to spend time, once more, in the often comic and utterly human presence of Jan Karon's characters. Indeed, they have never been more sympathetic, bighearted, and engaging.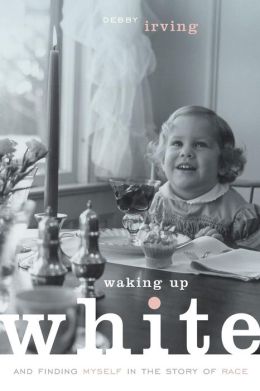 Waking Up White, and Finding Myself in the Story of Race
by
Debby Irving
Synopsis
For twenty-five years, Debby Irving sensed inexplicable racial tensions in her personal and professional relationships. As a colleague and neighbor, she worried about offending people she dearly wanted to befriend. As an arts administrator, she didn't understand why her diversity efforts lacked traction. As a teacher, she found her best efforts to reach out to students and families of color left her wondering what she was missing. Then, in 2009, one "aha!" moment launched an adventure of discovery and insight that drastically shifted her worldview and upended her life plan. In Waking Up White, Irving tells her often cringe-worthy story with such openness that readers will turn every page rooting for her-and ultimately for all of us.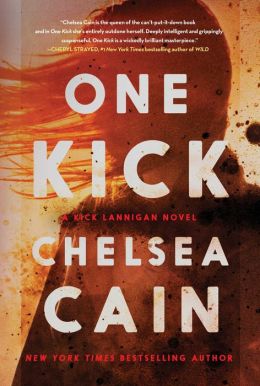 One Kick

: A Novel
by
Chelsea Cain
Synopsis
From the author of the critically acclaimed
New
York
Times
bestselling Archie Sheridan/Gretchen Lowell thrillers: The first in a nail-biting new series featuring Kick Lannigan, a young woman whose complicated past has given her a very special skill set.
Famously kidnapped at age six, Kick captured America's hearts when she was rescued five years later. Now, twenty-one, she finds herself unexpectedly entangled in a missing child case that will put her talents to the test.
Trained as a marksman, lock picker, escape artist and bomb maker by her abductor, Kick could not return to the life of the average young girl after her release. So, in lieu of therapy, she mastered martial arts, boxing, and knife throwing; learned how to escape from the trunk of a car, jimmy a pair of handcuffs, and walk without making a sound—all before she was thirteen.
Kick has trained herself to be safe. But then two children go missing in three weeks, and an enigmatic and wealthy former weapons dealer approaches her with a proposition. John Bishop uses his fortune and contacts to track down missing children. Not only is he convinced Kick can help recover the two children—he won't take no for an answer.
With lives hanging in the balance, Kick is set to be the crusader she has always imagined herself. Little does she know that the answers she and Bishop seek are hidden in one of the few places she doesn't want to navigate—the dark corners of her own mind.
A heart-stopping, entertaining thrill ride,
One
Kick
announces the arrival of a blistering new series by a stunning talent in the thriller realm.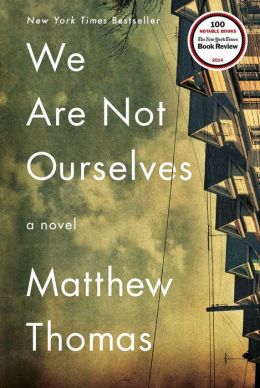 We Are Not Ourselves: A Novel
by
Matthew Thomas
Synopsis
Destined to be a classic, this "powerfully moving" (Chad Harbach,
The Art of Fielding)
, multigenerational debut novel of an Irish-American family is nothing short of a "masterwork" (Joshua Ferris,
Then We Came to the End
).
Born in 1941, Eileen Tumulty is raised by her Irish immigrant parents in Woodside, Queens, in an apartment where the mood swings between heartbreak and hilarity, depending on whether guests are over and how much alcohol has been consumed.
When Eileen meets Ed Leary, a scientist whose bearing is nothing like those of the men she grew up with, she thinks she's found the perfect partner to deliver her to the cosmopolitan world she longs to inhabit. They marry, and Eileen quickly discovers Ed doesn't aspire to the same, ever bigger, stakes in the American Dream.
Eileen encourages her husband to want more: a better job, better friends, a better house, but as years pass it becomes clear that his growing reluctance is part of a deeper psychological shift. An inescapable darkness enters their lives, and Eileen and Ed and their son Connell try desperately to hold together a semblance of the reality they have known, and to preserve, against long odds, an idea they have cherished of the future.
Through the Learys, novelist Matthew Thomas charts the story of the American Century, particularly the promise of domestic bliss and economic prosperity that captured hearts and minds after WWII. The result is a riveting and affecting work of art; one that reminds us that life is more than a tally of victories and defeats, that we live to love and be loved, and that we should tell each other so before the moment slips away.
Epic in scope, heroic in character, masterful in prose,
We Are Not Ourselves
heralds the arrival of a major new talent in contemporary fiction.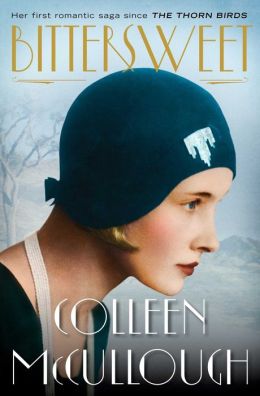 Bittersweet: A Novel
by
Colleen McCullough
Synopsis
In her first epic romantic novel since
The Thorn Birds
, Colleen McCullough weaves a sweeping story of two sets of twins—all trained as nurses, but each with her own ambitions—stepping into womanhood in 1920s and 30s Australia.
Because they are two sets of twins, the four Latimer sisters are as close as can be. Yet these vivacious young women each have their own dreams for themselves: Edda wants to be a doctor, Tufts wants to organize everything, Grace won't be told what to do, and Kitty wishes to be known for something other than her beauty. They are famous throughout New South Wales for their beauty, wit, and ambition, but as they step into womanhood, they are not enthusiastic about the limited prospects life holds for them.
Together they decide to enroll in a training program for nurses—a new option for women of their time, who have previously been largely limited to the role of wives, and preferably mothers. As the Latimer sisters become immersed in hospital life and the demands of their training, they meet people and encounter challenges that spark new maturity and independence. They meet men from all walks of life—local farmers, their professional colleagues, and even men with national roles and reputations—and each sister must make weighty decisions about what she values most. The results are sometimes happy, sometimes heartbreaking, but always . . . bittersweet.
Rendered with McCullough's trademark historical accuracy, this dramatic coming of age tale is wise in the ways of the human heart, one that will transport readers to a time in history that feels at once exotic and yet not so very distant from our own.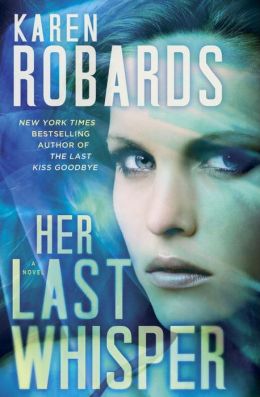 Her Last Whisper

: A Novel
by
Karen Robards
Synopsis
Readers who relish heated passion and chilling suspense love New York Times bestselling author Karen Robards's acclaimed novels featuring Dr. Charlotte "Charlie" Stone. A heroine with a keen mind for catching killers and a soft heart for bad boys, Charlie is back in this third sizzling paranormal romance thriller.
HER LAST WHISPER
Madness and murder invaded Dr. Charlotte Stone's life when she was just a girl—and made her a woman determined to save others from the horror she survived. An expert in the psychology of serial killers, she's faced down more than her share of human monsters. But Charlie can also communicate with the spirits of those who die violently, an extrasensory skill that has helped the FBI bring lethal predators to justice. Now, after narrowly escaping death a second time, Charlie's ready to step away from the edge . . . before her luck runs out.
Too bad Charlie is too dedicated for her own good—and too devoted to federal agent Tony Bartoli to say no when he asks her to ride shotgun on yet another risky mission. Of course, she already has her hands full with Michael Garland: the handsome, roguish ghost with whom she's hopelessly in love—a spirit who depends on Charlie to keep him from slipping forever into the dark side of the afterlife. But in the mortal world, beautiful single women are vanishing from Las Vegas hotels at night. All signs indicate that a psychopath is on the prowl in Sin City, and Bartoli's FBI colleague Lena Kaminsky has reason to fear that her missing sister may be just the killer's type.
In a town full of fast players and few rules, flushing out a smooth-talking stalker like the Cinderella Killer might be a loser's game. But for Charlie, the only way to cage her quarry is to plunge back into the homicidal hell she vowed to leave behind—and may not leave alive.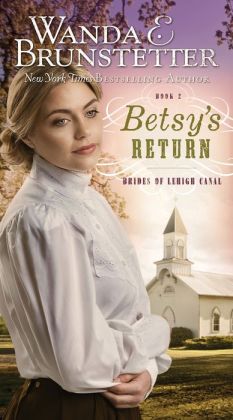 Betsy's Return (Brides of Lehigh Canal Series #2)
by
Wanda E. Brunstetter
Synopsis
Relive the glory of a Pennsylvania canal town through the eyes of those who ministered to the needs of the workers. Betsy Nelson reluctantly returns to her childhood home to care for her failing father, a faithful minister who served the town for years. William Covington, a confirmed bachelor, comes to town to become the new pastor and set aside the luxuries of this birth for service to God. Can Betsy and William find common ground on which to work together for the better of the townspeople?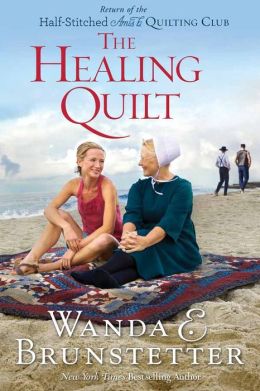 The Healing Quilt (Half-Stitched Amish Quilting Club Series #3)
by
Wanda E. Brunstetter
Synopsis
Join retired Amish newlyweds Emma and Lamar Miller in Florida for the winter as they lead another quilting class with a new group of unlikely students: Jennifer, a pregnant new mom; Mike, a charter boat owner; Erika, a wheelchair bound teen; Kim, a waitress; Noreen, a newly-retired widow, and BJ, an artist facing illness. When old friends visit from Indiana, will romance also become a subject of class discussions?