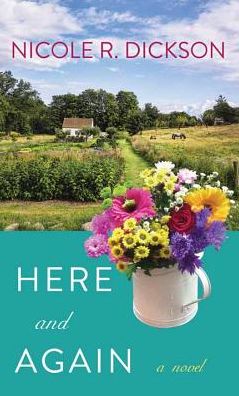 Here and Again
by

Nicole R. Dickson

(Large Print)
Synopsis
Deep in the Shenandoah Valley, the present and the past are as restless as the river mists. And when they collide, the heart is the only compass pointing home.
For nurse Ginger Martin, her late husband's farm is both a treasured legacy and the harbinger of an uncertain future. Since he was recently killed in Iraq, every day is fraught with grief that won't abate. Keeping the farm going and nourishing her children's hopes without him seems as impossible as having dreams for the future—or going back into the past....
By a curious coincidence, a stranger appears in Ginger's life, always showing up to help in unexpected and much-needed ways. He says he's a soldier, lost and trying to make his way home, but Ginger understands that Samuel is a kindred spirit, longing to repair a life interrupted. The challenges of their hopes and longings will test who they really are in the most heartbreaking of ways. And only by coming to terms with their losses and the necessity of change will Ginger and Samuel be able to each make a future of their own—and discover at last where their true home lies....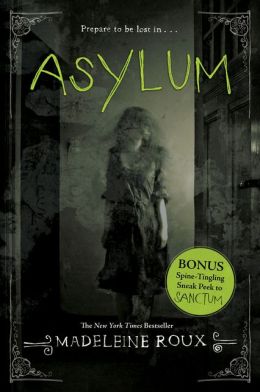 Asylum
by
Madeleine Roux
(Young Adult)
Synopsis
Once you get in, there's no getting out.
For sixteen-year-old Dan Crawford, a summer program for gifted students is the chance of a lifetime. No one else at his high school gets his weird fascinations with history and science, but at the New Hampshire College Prep program, such quirks are all but required.
Dan arrives to find that the usual summer housing has been closed, forcing students to stay in the crumbling Brookline dorm—formerly a psychiatric hospital. As Dan and his new friends Abby and Jordan start exploring Brookline's twisty halls and hidden basement, they uncover disturbing secrets about what really went on here . . . secrets that link Dan and his friends to the asylum's dark past. Because it turns out Brookline was no ordinary psych ward. And there are some secrets that refuse to stay buried.
Featuring haunting found photographs from real asylums, this mind-bending reading experience blurs the lines between past and present, friendship and obsession, genius and insanity.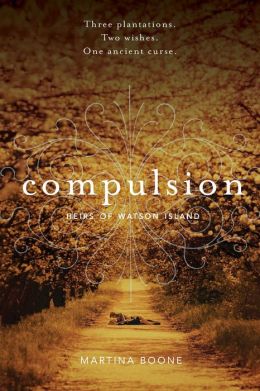 Compulsion
by
Martina Boone
(Young Adult)
Synopsis
Beautiful Creatures
meets
The Body Finder
in
Compulsion
, the first novel in a spellbinding new trilogy.
All her life, Barrie Watson has been a virtual prisoner in the house where she lived with her shut-in mother. When her mother dies, Barrie promises to put some mileage on her stiletto heels. But she finds a new kind of prison at her aunt's South Carolina plantation instead—a prison guarded by an ancient spirit who long ago cursed one of the three founding families of Watson Island and gave the others magical gifts that became compulsions.
Stuck with the ghosts of a generations-old feud and hunted by forces she cannot see, Barrie must find a way to break free of the family legacy. With the help of sun-kissed Eight Beaufort, who knows what Barrie wants before she knows herself, the last Watson heir starts to unravel her family's twisted secrets. What she finds is dangerous: a love she never expected, a river that turns to fire at midnight, a gorgeous cousin who isn't what she seems, and very real enemies who want both Eight and Barrie dead.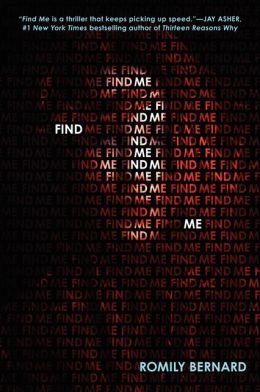 Find Me
by
Romily Bernard
(Young Adult)
Synopsis
"Find Me."
These are the words written on Tessa Waye's diary. The diary that ends up with Wick Tate. But Tessa's just been found . . . dead.
Now Wick has to solve a mystery. She has the right computer-hacking skills for the job, but little interest in this game of hide-and-seek. Until her sister, Lily, becomes the next target.
Then Griff, trailer-park boy-next-door and fellow hacker, shows up, intent on helping Wick. But is a happy ending possible? Or will the threat of Wick's deadbeat dad returning—the detective hunting him sniffing around Wick instead—and a killer taunting her at every step destroy any chance of finding out just what happened to Tessa?
Foster child. Daughter of a felon. Loner hacker girl. Wick has a bad attitude and sarcasm to spare.
But she's going to find this killer no matter what.
Because it just got personal.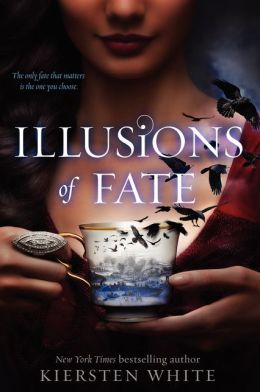 Illusions of Fate
by
Kiersten White
(Young Adult)
Synopsis
"I did my best to keep you from crossing paths with this world. And I shall do my best to protect you now that you have."
The people of Albion are different from anyone Jessamin has ever known: harsh, uptight, and obsessed with wealth and rank. Jessamin knew as much when she left her sun-drenched island home to attend school in their gray, dreary country. But she had no idea how different they truly were.
She never thought she would discover a house with doors that open onto a hundred corners of the city or a book that spends its days as a bird. She certainly never expected to become a pawn in a political and magical power struggle between the sinister Lord Downpike and the handsome, charming Finn Ackerly. And she never so much as imagined she'd win Finn's affections—or that one day his shadow would follow her every step.
Fortunately for Jessamin, fate has other ideas. . . .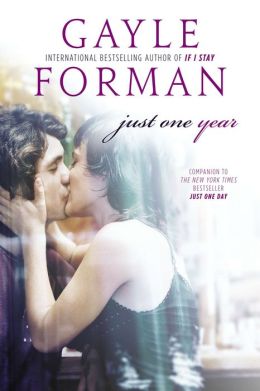 Just One Year
by
Gayle Forman
(Young Adult)
Synopsis
The compelling companion title to the much-lauded Just One Day follows Willem's transformative journey toward self-discovery and true love, by the author of If I Stay.
Picking up where
Just One Day
ended,
Just One Year
tells Willem's side of the story. After spending an amazing day and night with Allyson in Paris that ends in separation, Willem and Allyson are both searching for one another. His story of their year of quiet longing and near misses is a perfect counterpoint to Allyson's own as Willem undergoes a transformative journey, questioning his path, finding love, and ultimately, redefining himself.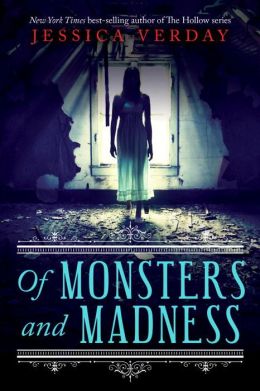 Of Monsters and Madness
by
Jessica Verday
(Young Adult)
Synopsis
A romantic, historical retelling of classic Gothic horror featuring Edgar Allan Poe and his character Annabel Lee, from a
New York Times
best-selling author.
Annabel Lee is summoned from Siam to live with her father in 1820's Philadelphia shortly after her mother's death, but an unconventional upbringing makes her repugnant to her angry, secretive father.
Annabel becomes infatuated with her father's assistant Allan, who dabbles in writing when he's not helping with medical advancements. But in darker hours, when she's not to be roaming the house, she encounters the devilish assistant Edgar, who bears an uncanny resemblance to Allan, and who others insist doesn't exist.
A rash of murders across Philadelphia, coupled with her father's strange behavior, leads Annabel to satisfy her curiosity and uncover a terrible truth: Edgar and Allan are two halves of the same person - and they are about to make the crimes detailed in Allan's stories come to life. Unless Annabel stops them.
The Priority List : A Teacher's Final Quest to Discover Life's Greatest Lessons
by
David Menasche
(Large Print)
Based on a beloved teacher's most popular lesson, The Priority List is a bold, inspirational story of learning, love, and legacy that challenges us to ask: What truly matters in life?
David Menasche lived for his work as a high school English teacher. His passion inspired his students, and between lessons on Shakespeare and sentence structure, he forged a unique bond with his kids, buoying them through personal struggles while sharing valuable life lessons.
When a six-year battle with brain cancer ultimately stole David's vision, memory, mobility, and—most tragically of all—his ability to continue teaching, he was devastated by the thought that he would no longer have the chance to impact his students' lives each day.
But teaching is something Menasche just couldn't quit. Undaunted by the difficult road ahead of him, he decided to end his treatments and make life his classroom. Cancer had robbed him of his past and would most certainly take his future; he wouldn't allow it to steal his present. He turned to Facebook with an audacious plan: a journey across America— by bus, by train, by red-tipped cane—in hopes of seeing firsthand how his kids were faring in life. Had he made a difference? Within forty-eight hours of posting, former students in more than fifty cities replied with offers of support and shelter.
Traveling more than eight thousand miles from Miami to New York, to America's heartland and San Francisco's Golden Gate, and visiting hundreds of his students, David's fearless journey explores the things we all want and need out of life—family, security, independence, love, adventure—and forces us to stop to consider our own Priority List.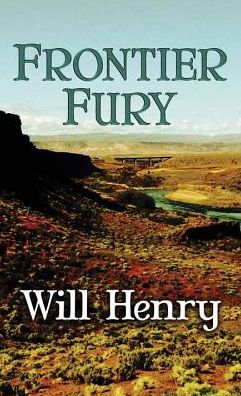 Frontier Fury: A Western Duo
by
Will Henry
(Large Print)
Synopsis
Colonel Stedloe led his troops in what was intended to be a peaceful mission. But Kamiac, a murderous Palouse chieftain, saw an opportunity to gain control over the tribes in that part of the Pacific Northwest. He declared the mission an act of war…one that must be met with annihilation. Sergeant Emmett Bell has been toughened by wilderness fighting, and his chief of scouts is a Nez Percé chieftain. They are willing to fight to the death if need be, but they know there isn't much they can do to defend Stedloe's small command against the mighty forces being assembled against them by Kamiac.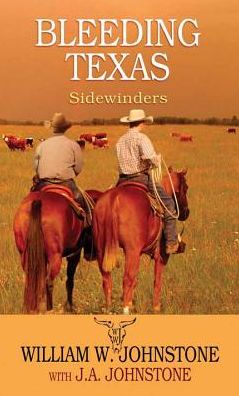 Bleeding Texas: Sidewinders
by
William W. Johnstone, J. A. Johnstone
(Large Print)
Synopsis
The Greatest Western Writer Of The 21st Century
Two hard luck, hard-living cowboys, Bo Creel and Scratch Morton, are the heroes of this new adventure by USA Today bestsellers William W. Johnstone and J.A. Johnstone--in a bloody all-out battle for one family's survival.
Texas, Bloody Texas
Bo Creel is back at his family's Star C Ranch in Bear Creek, Texas. Along with his buddy Scratch, he's finding out that home is where the hell-raising is. A rival ranch is trying to drive the Creel family out of business, using any means necessary. For Bo and Scratch, always suckers for a pretty face, come two young ladies who just might blur the battle lines.
Desperate to raise cash, the Creel family sets off on a trial drive south to Rockport and a thriving cattle market on the Gulf of Mexico. That's when their rivals strike a devastating blow. Now Bo and Scratch are madder than two wet hens. Assembling a ragtag army of aging, crusty cowboys who've seen their share of gun battles, Bo and Scratch need to recapture a stolen herd and make it to the Texas coast in time to save the Creel family's future--while a relentless enemy is about to unload the bloodiest mayhem to ever drench Texas . . .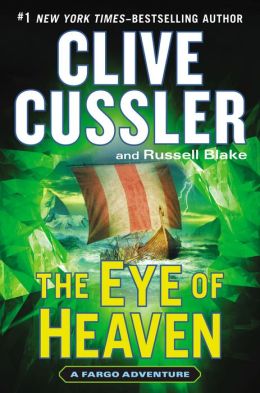 The Eye of Heaven (Fargo Adventure Series #6)
by
Clive Cussler, Russell Blake
Synopsis
The outstanding new Fargo adventure from the #1 New York Times–bestselling author.
Baffin Island: Husband-and-wife team Sami and Remi Fargo are on a climate-control expedition in the Arctic, when to their astonishment they discover a Viking ship in the ice, perfectly preserved—and filled with pre–Columbian artifacts from Mexico.
How can that be? As they plunge into their research, tantalizing clues about a link between the Vikings and the legendary Toltec feathered serpent god Quetzalcoatl—and a fabled object known as the Eye of Heaven—begin to emerge. But so do many dangerous people. Soon the Fargos find themselves on the run through jungles, temples, and secret tombs, caught between treasure hunters, crime cartels, and those with a far more personal motivation for stopping them. At the end of the road will be the solution to a thousand-year-old mystery—or death.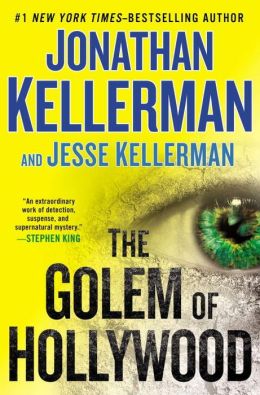 The Golem of Hollywood
by
Jonathan Kellerman, Jesse Kellerman
Synopsis
From Jonathan Kellerman, the #1 New York Times–bestselling author and master of psychological suspense, and Jesse Kellerman, the international #1 bestselling author of The Genius, comes one of the most remarkable novels of the year.
A burned-out L.A. detective . . . a woman of mystery who is far more than she seems . . . a grotesque, ancient monster bent on a mission of retribution. When these three collide, a new standard of suspense is born.
The legend of the Golem of Prague has endured through the ages, a creature fashioned by a sixteenth-century rabbi to protect his congregation, now lying dormant in the garret of a synagogue. But the Golem is dormant no longer.
Detective Jacob Lev wakes one morning, dazed and confused: He seems to have picked up a beautiful woman in a bar the night before, but he can't remember anything about the encounter, and before he knows it, she has gone. But this mystery pales in comparison to the one he's about to be called on to solve. Newly reassigned to a Special Projects squad he didn't even know existed, he's sent to a murder scene far up in the hills of Hollywood Division. There is no body, only an unidentified head lying on the floor of a house. Seared into a kitchen counter nearby is a single word: the Hebrew for
justice
.
Detective Lev is about to embark on an odyssey—through Los Angeles, through many parts of the United States, through London and Prague, but most of all, through himself. All that he has believed to be true will be upended—and not only his world, but the world itself, will be changed.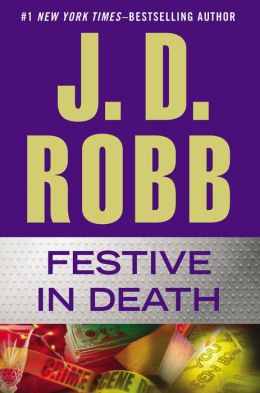 Festive in Death

(In Death Series #39)
by
J. D. Robb
Synopsis
Eve Dallas deals with a homicide—and the holiday season—in the latest from the #1 New York Times bestselling author.
Personal trainer Trey Ziegler was in peak physical condition. If you didn't count the kitchen knife in his well-toned chest.
Lieutenant Eve Dallas soon discovers a lineup of women who'd been loved and left by the narcissistic gym rat. While Dallas sorts through the list of Ziegler's enemies, she's also dealing with her Christmas shopping list—plus the guest list for her and her billionaire husband's upcoming holiday bash.
Feeling less than festive, Dallas tries to put aside her distaste for the victim and solve the mystery of his death. There are just a few investigating days left before Christmas, and as New Year's 2061 approaches, this homicide cop is resolved to stop a cold-blooded killer.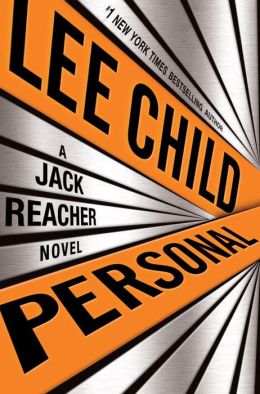 Personal (Jack Reacher Series #19)
by
Lee Child
Synopsis
Jack Reacher returns in the latest fast-moving, action-packed, suspenseful book from #1 New York Times bestselling author Lee Child.
You can leave the army, but the army doesn't leave you. Not always. Not completely,
notes Jack Reacher—and sure enough, the retired military cop is soon pulled back into service. This time, for the State Department and the CIA.
Someone has taken a shot at the president of France in the City of Light. The bullet was American. The distance between the gunman and the target was exceptional. How many snipers can shoot from three-quarters of a mile with total confidence? Very few, but John Kott—an American marksman gone bad—is one of them. And after fifteen years in prison, he's out, unaccounted for, and likely drawing a bead on a G-8 summit packed with enough world leaders to tempt any assassin.
If anyone can stop Kott, it's the man who beat him before: Reacher. And though he'd rather work alone, Reacher is teamed with Casey Nice, a rookie analyst who keeps her cool with Zoloft. But they're facing a rough road, full of ruthless mobsters, Serbian thugs, close calls, double-crosses—and no backup if they're caught. All the while Reacher can't stop thinking about the woman he once failed to save. But he won't let that that happen again. Not this time. Not Nice.
Reacher never gets too close. But now a killer is making it personal.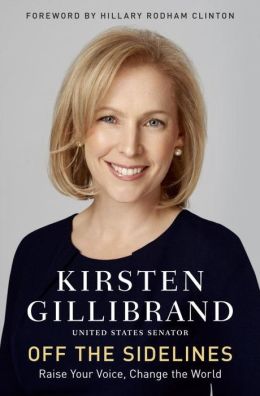 Off the Sidelines: Raise Your Voice, Change the World
by
Kirsten Gillibrand, Hillary Rodham Clinton (Foreword by)
(Biography)
Synopsis
Foreword by Hillary Rodham Clinton
Fourteen years before Kirsten Gillibrand succeeded Hillary Rodham Clinton as senator from New York, she heard her future mentor say these life-changing words: "Decisions are being made every day in Washington, and if you are not part of those decisions, you might not like what they decide, and you'll have no one to blame but yourself." A young corporate lawyer at the time, Gillibrand felt as if she'd been struck by lightning. She instantly knew that her voice—
all
women's voices—were essential to shaping the future of this country, and that she had a greater purpose in life: to speak up and effect change. Now, in this extraordinary memoir, the senator, wife, and mother of two recounts her personal journey in public service and galvanizes women to reach beyond their busy lives and make a meaningful difference in the world around them.
Off the Sidelines
is a playbook for women who want to step up, whether in Congress or the boardroom or the local PTA. If women were fully represented in politics, Gillibrand says, national priorities would shift to issues that directly impact them: affordable daycare, paid family medical leave, and equal pay. Pulling back the curtain on Beltway politics, she speaks candidly about her legislative successes (securing federally funded medical care for 9/11 first responders, repealing Don't Ask, Don't Tell) and her crushing disappointments (failing by five votes to pass a bill protecting survivors of sexual assault in the military).
Gillibrand also shares stories of growing up the daughter and granddaughter of two trailblazing feminists in a politically active family in Albany, New York, and retraces her nonlinear path to public office. She lays bare the highs and lows of being a young (pregnant!) woman in Congress, the joys and sacrifices every working mother shares, and the support system she turns to in her darkest moments: her husband, their two little boys, and lots of girlfriends.
In
Off the Sidelines,
Gillibrand is the tough-love older sister and cheerleader every woman needs. She explains why "ambition" is not a dirty word, failure is a gift, listening is the most effective tool, and the debate over women "having it all" is absurd at best and demeaning at worst. In her sharp, honest, and refreshingly relatable voice, she dares us all to tap into our inner strength, find personal fulfillment, and speak up for what we believe in.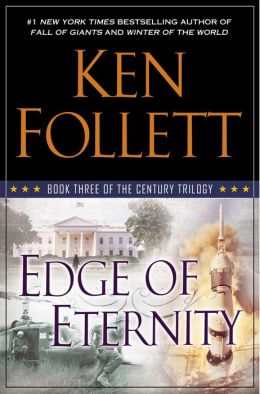 Edge of Eternity

: Book Three of The Century Trilogy
by
Ken Follett
Synopsis
Ken Follett's Century Trilogy follows the fortunes of five intertwined families—American, German, Russian, English, and Welsh—as they make their way through the twentieth century. It has been called "potent, engrossing" (
Publishers Weekly
) and "truly epic" (
Huffington Post
).
USA Today
said, "You actually feel like you're there."
Edge of Eternity
, the finale, covers one of the most tumultuous eras of all: the 1960s through the 1980s, encompassing civil rights, assassinations, Vietnam, the Berlin Wall, the Cuban Missile Crisis, presidential impeachment, revolution—and rock and roll.
East German teacher Rebecca Hoffman discovers she's been spied on by the Stasi for years and commits an impulsive act that will affect her family for generations… George Jakes, himself bi-racial, bypasses corporate law to join Robert F. Kennedy's Justice Department and finds himself in the middle of not only the seminal events of the civil rights battle, but also a much more personal battle… Cameron Dewar, the grandson of a senator, jumps at the chance to do some espionage for a cause he believes in, only to discover that the world is much more dangerous than he'd imagined… Dimka Dvorkin, a young aide to Khrushchev, becomes an agent for good and for ill as the Soviet Union and the United States race to the brink of nuclear war, while his twin sister, Tania, carves out a role that will take her from Moscow to Cuba to Prague to Warsaw—and into history.
These characters and many others find their lives inextricably entangled as they add their personal stories and insight to the most defining events of the 20th century. From the opulent offices of the most powerful world leaders to the shabby apartments of those trying to begin a new empire, from the elite clubs of the wealthy and highborn to the passionate protests of a country's most marginalized citizens, this is truly a drama for the ages.
With the Century Trilogy, Follett has guided readers through an entire era of history with a master's touch. His unique ability to tell fascinating, brilliantly researched stories that captivate readers and keep them turning the pages is unparalleled. In this climactic and concluding saga, Follett brings us into a world we thought we knew, but now will never seem the same again.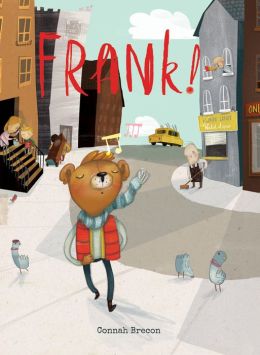 Frank!
by
Connah Brecon
(Children's)
Synopsis
Try as he might (or might not), Frank is a bear who is always late. And when he starts school, the trouble really begins.
Frank has very good reasons, like the time he had to save a cat stuck in a tree and the morning he found himself challenged to a charity dance-off, and even the time he had to rescue a family of bunnies from a huge, smelly ogre.
Frank's teacher has heard enough of Frank's excuses, but what happens when a giant zombie lizard king really does attack the school?
Sometimes there is truth to the most unusual of circumstances, and being helpful can pay off in the most unexpected ways.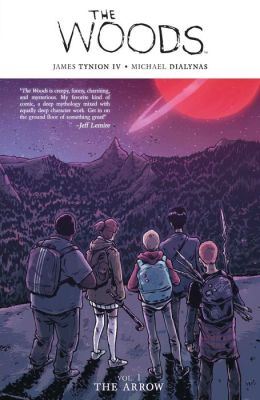 The Woods Vol. 1
by
James Tynion, IV, Michael Dialynas (Illustrator)
(Graphic Novel)
Synopsis
None of that matters any more..
On October 16, 2013, 437 students, 52 teachers, and 24 additional staff from Bay Point Preparatory High School in suburban Milwaukee, WI vanished without a trace. Countless light years away, far outside the bounds of the charted universe, 513 people find themselves in the middle of an ancient, primordial wilderness. Where are they? Why are they there? The answers will prove stranger than anyone could possibly imagine. As fans of James Tynion IV's work in the Batman universe (BATMAN ETERNAL, RED HOOD AND THE OUTLAWS), we were eager to publish his first original comic series. Plus, THE WOODS gives us that same eerie, small-town horror feel we get whenever we read a Stephen King novel. If you're fan of teen conspiracy comics like MORNING GLORIES, SHELTERED, and REVIVAL, you'll immediately be sucked into THE WOODS.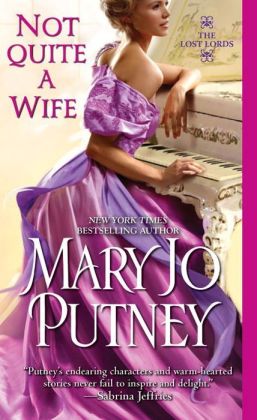 Not Quite a Wife (Lost Lords Series #6)
by
Mary Jo Putney
Synopsis
Marry in haste, repent at leisure.
James, Lord Kirkland, owns a shipping fleet, half a London gaming house, and is a ruthlessly effective spymaster. He is seldom self-indulgent. . .except when it comes to the gentle, indomitable beauty who was once his wife.
Laurel Herbert gave James her heart as an innocent young girl--until she saw him perform an act of shocking violence before her very eyes. That night she left her husband, and he let her go without a word of protest.
Now, ten years later, a chance encounter turns passionate, with consequences that cannot be ignored. But as they try to rebuild what was broken, they must face common enemies and a very uncommon love...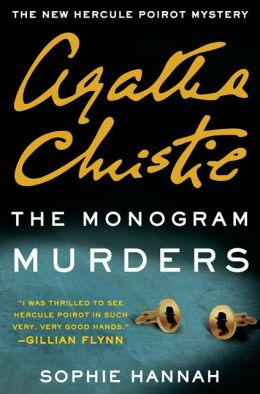 The Monogram Murders: The New Hercule Poirot Mystery by

Sophie Hannah, Agatha Christie
Synopsis
The bestselling novelist of all time.
The world's most famous detective.
The literary event of the year—an all-new mystery featuring
Agatha Christie's legendary hero Hercule Poirot.
Since the publication of her first novel in 1920, more than two billion copies of Agatha Christie's books have been sold around the globe. Now, for the first time ever, the guardians of her legacy have approved a brand new novel featuring Dame Agatha's most beloved creation, Hercule Poirot.
'I'm a dead woman, or I shall be soon…'
Hercule Poirot's quiet supper in a London coffeehouse is interrupted when a young woman confides to him that she is about to be murdered. She is terrified – but begs Poirot not to find and punish her killer. Once she is dead, she insists, justice will have been done.
Later that night, Poirot learns that three guests at a fashionable London Hotel have been murdered, and a cufflink has been placed in each one's mouth. Could there be a connection with the frightened woman? While Poirot struggles to put together the bizarre pieces of the puzzle, the murderer prepares another hotel bedroom for a fourth victim...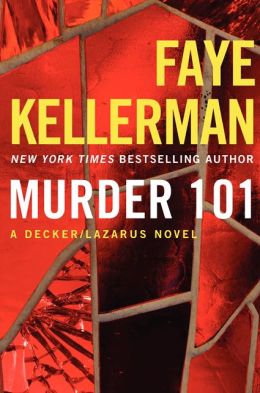 Murder 101 (Peter Decker and Rina Lazarus Series #22) by

Faye Kellerman
Synopsis
As a detective lieutenant with the LAPD, Peter Decker witnessed enough ugliness and chaos for a lifetime. Now, he and his wife Rena are ready to enjoy the quiet beauty of upstate New York, where they can be closer to their family.
But working for the Greenbury Police Department isn't as fulfilling as Decker hoped. Yet just when he thinks he's made a mistake, Decker is called to an actual crime—a possible break-in at the local cemetery.
At first, it seems like a false alarm but soon escalates into murder when a co-ed at an exclusive consortium of liberal-arts colleges is brutally slaughtered. Poking into the hallowed halls of academia to find a killer, Decker is drawn deep into a web of nasty secrets, cold-case crimes, international intrigue, and ruthless people who kill for sport.
Decker will need to use every bit of his keen mind and his thirty years of experience as a homicide cop to stop a callous killer and uncover a cabal so bizarre that it defies logic.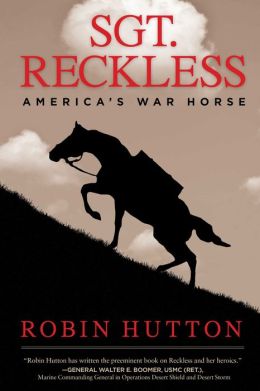 Sgt. Reckless: America's War Horse by

Robin Hutton
Synopsis
She Wasn't a Horse—She Was a Marine!
She might not have been much to look at—a small "Mongolian mare," they called her—but she came from racing stock, and had the blood of a champion. Much more than that, Reckless became a war hero—in fact, she became a combat Marine, earning staff sergeant's stripes before her retirement to Camp Pendleton.
This once famous horse, recognized as late as 1997 by Life magazine as one of America's great heroes—the greatest war horse in American history, in fact—has unfortunately now been largely forgotten. But author Robin Hutton is set to change all that. Not only has she been the force behind recognizing Reckless with a monument at the National Museum of the Marine Corps and at Camp Pendleton, but she has now put between hard covers the full story, the rousing—
sometimes comic, sometimes tragic—life of this four-legged war hero who hauled ammunition to frontline Marines and inspired them with her relentless, and reckless, courage.
Seabiscuit, Misty of Chincoteague, Dan Patch, Man O' War, Secretariat... Reckless belongs in their number as one of America's most beloved horses. Hers is a story to inspire young and old, military veteran and casual equestrian. Here is the story of the horse they called
Reckless
.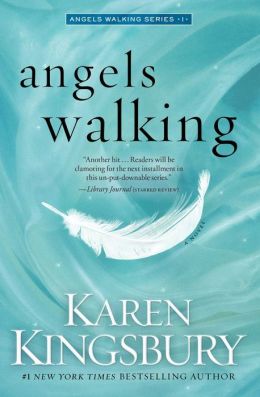 Angels Walking: A Novel (Angels Walking Series #1)
by
Karen Kingsbury
Synopsis
From #1
New York Times
bestselling author Karen Kingsbury comes the first in a brand-new series about second chances—a dramatic story about a washed up baseball player, the love he left behind, and the miracles that might save them both.
When former national baseball star Tyler Ames suffers a career-ending injury, all he can think about is putting his life back together the way it was before. He has lost everyone he loves on his way to the big leagues. Then just when things seem to be turning around, Tyler hits rock bottom. Across the country, Tyler's one true love Sami Dawson has moved on.
A series of small miracles leads Tyler to a maintenance job at a retirement home and a friendship with Virginia Hutcheson, an old woman with Alzheimer's who strangely might have the answers he so desperately seeks.
A team of Angels Walking take on the mission to restore hope for Tyler, Sami, and Virginia. Can such small and seemingly insignificant actions of the unseen bring healing and redemption? And can the words of a stranger rekindle lost love? Every journey begins with a step.
It is time for the mission to begin…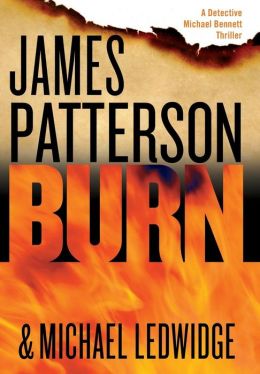 Burn (Michael Bennett Series #7)
by
James Patterson, Michael Ledwidge
Synopsis
Detective Michael Bennett finally returns to New York City—and to the most unsettling, horrific case of his career.
At last, Detective Michael Bennett and his family are coming home to New York City. Thanks to Bennett, the ruthless crime lord whose vengeful mission forced the Bennett family into hiding has been brought down for good.
Back in the city that never sleeps, Bennett takes over a chaotic Outreach Squad in Harlem, where he receives an unusual call: a man claims to have seen a group of well-dressed men holding a bizarre party in a condemend building. With no clear crime or evidence, Bennett dismisses the report. But when a charred body is found in that very same building, he is forced to take the demented caller seriously—and is drawn into an underground criminal world of terrifying depravity.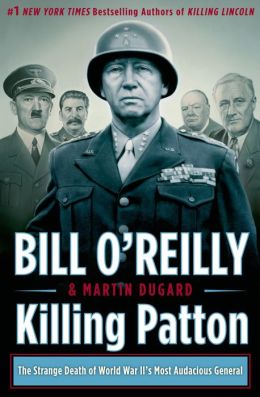 Killing Patton: The Strange Death of World War II's Most Audacious General
by
Bill O'Reilly, Martin Dugard
(Non-Fiction)
Synopsis
Readers around the world have thrilled to
Killing Lincoln, Killing Kennedy
, and
Killing Jesus
—riveting works of nonfiction that journey into the heart of the most famous murders in history. Now from Bill O'Reilly, anchor of
The O'Reilly Factor
, comes the most epic book of all in this multimillion-selling series:
Killing Patton
.
General George S. Patton, Jr. died under mysterious circumstances in the months following the end of World War II. For almost seventy years, there has been suspicion that his death was not an accident—and may very well have been an act of assassination.
Killing Patton
takes readers inside the final year of the war and recounts the events surrounding Patton's tragic demise, naming names of the many powerful individuals who wanted him silenced.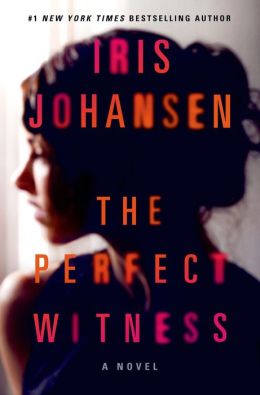 The Perfect Witness
by
Iris Johansen
Synopsis
She had the perfect life.
She had the perfect cover.
She was the perfect witness.
Until they found her.
When Teresa Casali was young she discovered she had a strange gift: the ability to read people's memories. But the gift seemed more like a curse as her mob boss father used her to gain the upper hand in his world of corruption and violence. Exposed by her own family to the darkest impulses of mankind, Teresa is alone and unprotected. She realizes that if she is to survive, she has to run.
Out of nowhere, or so she believes, a man by the name of Andre Mandak appears. He kills her pursuers—but that's not nearly enough for Teresa to trust him. It is his promise to get her into Witness Protection, along with his mind-blowing ability to help her control her gift before it consumes her, that convinces Teresa Casali to become Allie Girard. Living a normal life with a new family, she shuts the door to the past …although Mandak is clear: when the time is right, he too will benefit from her powers.
For years Allie flourishes …until the day her cover is blown and the truth comes tumbling out. Once again she is on the run, with her own life and those of her loved ones at stake. But this time she will not be a pawn. This time she will use her finely honed gift to end the threat that began with her family's betrayal. From perfect target to perfect witness, Allie Girard is ready to take on the past even if it kills her.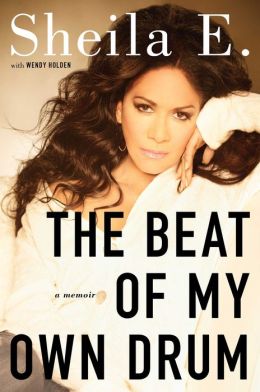 The Beat of My Own Drum: A Memoir
by
Sheila E., Wendy Holden (With)
(Biography)
Synopsis
From the Grammy Award–nominated singer, drummer, and percussionist who has shared the stage with countless musicians and is renowned for her contributions throughout the music industry, a moving memoir about the healing power of music inspired by five decades of life and love on the stage.
Sheila E., born Sheila Escovedo in 1957, picked up the drumsticks and started making music at the precocious age of three, inspired by her legendary father, percussionist Pete Escovedo. Two years later, she delivered her first solo performance to a live audience. By nineteen, she had fallen in love with Carlos Santana. By twenty-one, she met Prince.
The Beat of My Own Drum
is both a walk through four decades of Latin and pop music—from her tours with Marvin Gaye, Lionel Richie, Prince, and Ringo Starr—to her own solo career. At the same time, it's also a heartbreaking, ultimately redemptive look at how the sanctity of music can save a person's life. Having endured sexual abuse as a child, Sheila credits her parents, music, and God with giving her the will to carry on and to build a lasting legacy.
Rich in musical detail, pop and Latin music history from the '70s and '80s, and Sheila's personal story, this memoir is a unique glimpse into a drummer's singular life—a treat for both new and longtime fans of Sheila E. And above all, it is a testament to how the positive power of music serves as the heartbeat of her life.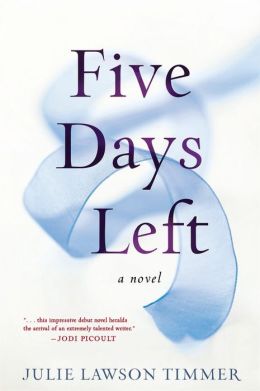 Five Days Left
by
Julie Lawson Timmer
Synopsis
"Authentic and powerful story." —Kirkus Reviews, starred review
Destined to be a book club favorite, a heart-wrenching debut about two people who must decide how much they're willing to sacrifice for love.
Mara Nichols is a successful lawyer, devoted wife, and adoptive mother who has received a life-shattering diagnosis. Scott Coffman, a middle school teacher, has been fostering an eight-year-old boy while the boy's mother serves a jail sentence. Scott and Mara both have five days left until they must say good-bye to the ones they love the most.
Through their stories, Julie Lawson Timmer explores the individual limits of human endurance and the power of relationships, and shows that sometimes loving someone means holding on, and sometimes it means letting go.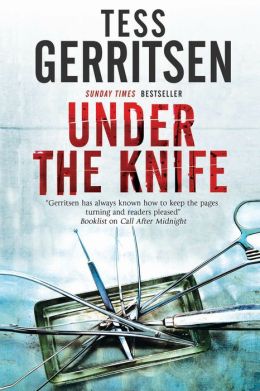 Under the Knife:

Murder in a Honolulu hospital
by
Tess Gerritsen
Synopsis
For David Ransom, it begins as an open-and-shut case. Malpractice. As attorney for a grieving family, he's determined to hang a negligent doctor. Then Dr. Kate Chesne storms into his office, dating him to seek out the truth — that she's being framed.
First, it was Kate's career that was in jeopardy. Then, when another body is discovered, David begins to believe her. Suddenly, it's much more. Somewhere in the Honolulu hospital, a killer walks freely among patients and staff. And now David finds himself asking the same questions Kate is desperate to have answered. Who is next? And why?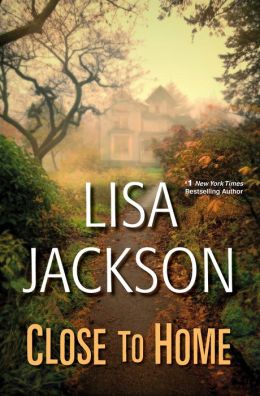 Close to Home
by
Lisa Jackson
Synopsis
From #1 New York Times bestselling author Lisa Jackson comes an atmospheric and riveting novel of suspense that uncovers the horrifying secrets buried within a ramshackle house. . .
Vowing to make a fresh start, Sarah McAdams has come home to renovate the old Victorian mansion where she grew up. Her daughters, Jade and Gracie, aren't impressed by the rundown property on the shores of Oregon's wild Columbia River. As soon as they pull up the isolated drive, Sarah too is beset by uneasy memories--of her cold, distant mother, of the half-sister who vanished without a trace, and of a long-ago night when Sarah was found on the widow's walk, feverish and delirious.
Ever since the original mistress of the house plunged to her death almost a century ago, there have been rumors that the place is haunted. As a girl, Sarah sensed a presence there, and soon Gracie claims to see a lady in white running up the stairs. Still, Sarah has little time to dwell on ghost stories, between overseeing construction and dealing with the return of a man from her past.
But there's a new, more urgent menace in the small town. One by one, teenage girls are disappearing. Frantic for her daughters' safety, Sarah feels her veneer cracking and the house's walls closing in on her again. Somewhere deep in her memory is the key to a very real and terrifying danger. And only by confronting her worst fears can she stop the nightmare roaring back to life once more. . .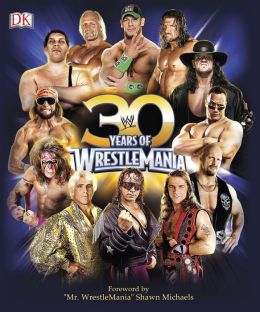 30 Years of WrestleMania
by
Brian Shields
(Non-Fiction)
Synopsis
From the creators of
WWE 50
and the official
WWE Encyclopedia
,
30 Years of WrestleMania
gives you an in-depth, behind-the-scenes look at the show of shows from its inception to the current day. Relive each exciting match with detailed information, exclusive interviews, never-before-seen shots, and much more!
The history of each WrestleMania, from both sides of the curtain
Special tributes to Undertaker's Streak, Mr. WrestleMania, records, stats & more
Stories from influential figures, including Vince McMahon, Hulk Hogan, Bret Hart & others
Behind the scenes photos and anecdotes
Artifacts such as tickets, VIP passes, programs, promotional items and other unique surprises
Coverage of all the definitive Superstars and celebrities
Foreward by "Mr. WrestleMania" Shawn Michaels
Exclusive Topps collectible trading card featuring the Undertaker
One of five exclusive collectible bookmarks
Whether you've never missed a 'Mania or you are new to WWE, 30 Years of WrestleMania is guaranteed to enhance your fanhood and enrich your enjoyment of the WWE's annual worldwide phenomenon.